Deobrat Mishra In Concert
Fundraising Music Tour
The DAYA Foundation and Benares Academy of Indian Classical Music present the venerable Deobrat Mishra for an evening of sacred music and sangha. Deobrat Mishra is a world touring Indian Classical sitarist in the traditional style of Benares Gharana. He is also the director of the non-profit organization Academy of Indian Classical Music in Varanasi, India, where this hundreds of years old tradition is being passed down to the next generation.
The DAYA Foundation is a non-profit yoga studio delivering accessible yoga alternatives to diverse populations. Their unique style of yoga therapy is one they envision replicating in various communities across the Northwest U.S.
Together these organizations have teamed up in an effort to raise awareness and funds to further their organizations' missions within their communities.
We invite you to be a part of this special fundraising musical event increasing the reach of yoga and music to those in need. Join us in Friday Harbor on Friday, September 30, 2016, at 7:30 pm at the Brickworks building. Advance tickets: $20, tickets at the door: $25. There is also an opportunity to become a patron "change-agent" (ticket cost plus additional donations, tax-deductible) providing direct scholarship opportunities for yoga students with disabilities and music lessons for Varanasi school children.
For information and tickets visit www.brightstarevents.net/deobrat-mishra
All proceeds from the tour will go directly to the non-profits, DAYA Foundation and Benares Academy of Indian Classical Music, to provide study opportunities for students in need. At DAYA Foundation, they provide significant medical scholarships for spinal chord injuries, traumatic brain injuries, Parkinson's, multiple sclerosis, and PTSD. DAYA also provides teacher training programs for Northwest prisons, developing teaching communities on the inside! Benares Academy of Indian Classical Music also provides student scholarships for students of all ages and communities, including those considered "Untouchables" in India.
"Across continents and cultures, together Deobrat Mishra and Sarahjoy Marsh share a common vision: to mentor individuals and communities by creating schools that welcome students of all abilities, ages, life experiences, economic capacity, cultural capacity, and even psycho-social-mental capacities. As they share the life-changing experiences of music and yoga, communities are renewed and individuals are empowered. Both music and yoga change brain structures toward increased efficacy, interpersonal awareness, social engagement, and compassion. Deobrat has seen this in the most vulnerable children in his home community in Varanasi: children of the "Untouchables" would otherwise be shunned. At the Academy of Indian Classical Music, they're invited to explore music, build relationships, and cross the cultural divide of the now outlawed but still palpable caste system. Sarahjoy and the DAYA Foundation see this daily, weekly, and year-to-year when those marginalized by poverty, crime, education, or the profound health challenges associated with trauma experience yoga and discover they are innately more capable of participating in healthy communities."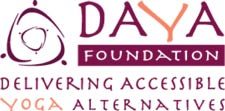 About DAYA Foundation
DAYA Foundation is a change-agent organization. We empower students to discover their essential life skills through the tools of yoga, which include asana, pranayama, meditation, community, inquiry, music, and dharma. We teach to diverse populations, including those isolated by circumstances such as trauma, incarceration, residential treatment centers, mental health challenges, or sensori-motor diversities. Scholarships provided by this music tour. We also provide yoga teacher training programs in NW prisons, training adults in custody to become yoga instructors for other adults in custody, specifically those who have developmental delays, traumatic brain injuries, and mental health challenges. To learn more visit www.dayafoundation.org, call us at 503.552.YOGA (9642), or email tanya@dayafoundation.org.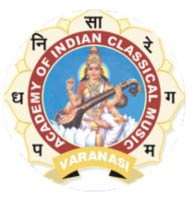 About Benares Academy of Indian Classical Music
Benares Academy of Indian Classical Music provides a school and a home for students ranging from international travelers to the community of indigent children in India. Indian Classical music instruction is offered by scholarship providing students the opportunity to study music that engages the brain, heart, body, and mind toward integration, optimism, and service. To learn more visit www.benaresmusicacademy.com or email us at mishramusic@hotmail.com.