Remember to Vote!
Posted October 23, 2016 at 5:51 am by Tim Dustrude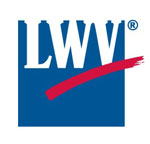 As almost every­one knows, there's an impor­tant elec­tion com­ing up in Novem­ber. The League of Women Vot­ers of the San Juans would like to urge you to become the best informed vot­er you can be. Bal­lots are in the mail, and you should have already received your Vot­ers' Pamphlet.
You can also go to the League's vot­er web­site: Vote411.org. Both of these resources pro­vide good qual­i­ty infor­ma­tion, from can­di­dates' state­ments that reveal their posi­tions and goals to expla­na­tions of the Ini­tia­tive Mea­sures. And read­ing the "Argu­ment for" and "Argu­ment against" each of the ini­tia­tives pro­vides a help­ful under­stand­ing of the pros and cons. If you are a new vot­er here in the coun­ty, you can still reg­is­ter to vote by going to the Elec­tions Office across the street from the cour­t­house by Octo­ber 31st.
Most impor­tant­ly, be sure to mail your bal­lot, or drop it in one of the bal­lot box­es by Novem­ber 8th. Democ­ra­cy works because cit­i­zens vote. Remem­ber: "Vote and the choice is yours; don't vote and the choice is theirs."
Clare Kelm
Pres­i­dent, LWVSJ
You can support the San Juan Update by doing business with our loyal advertisers, and by making a one-time contribution or a recurring donation.