3‑D Printing at the Library
Posted November 11, 2016 at 5:46 am by Tim Dustrude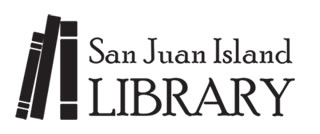 In a world where doc­tors are print­ing new organs and pros­thet­ics, the impact that 3‑D print­ers are already hav­ing in our day-to-day lives is far-reach­ing. In keep­ing with the San Juan Island Library's Mis­sion to "pur­sue inno­va­tion in ser­vices and resources to meet the evolv­ing needs of the Library and our patrons," the Library strives to offer com­mu­ni­ty access to new and emerg­ing tech­nolo­gies. Toward this end, and thanks to a gen­er­ous dona­tion, the Library is proud to announce that it will be bring­ing 3‑D print­ing to its patrons.
3‑D print­ing is the process of mak­ing a three-dimen­sion­al object from a dig­i­tal file. You begin by cre­at­ing a vir­tu­al design on a com­put­er or using a 3‑D scan­ner to repli­cate an exist­ing object. Soft­ware is then used to slice the designed object into hun­dreds of hor­i­zon­tal lay­ers. The design is sent to the 3‑D print­er where hot plas­tic is passed through a super-heat­ed noz­zle and laid down lay­er upon lay­er via a robot­ic arm.
Orig­i­nal­ly used in high­ly spe­cial­ized fields such as biotech­nol­o­gy, aero­space, med­ical tech­nol­o­gy and robot­ics, 3‑D print­ing appli­ca­tions are now being used in a vari­ety of fields and by a vari­ety of peo­ple includ­ing stu­dents, hob­by­ists and edu­ca­tors. It's empow­er­ing peo­ple to make func­tion­al pro­to­types, lim­it­ing both cost and man­u­fac­tur­ing risks.
Begin­ning Tues­day, Novem­ber 15th, our Maker­bot 3‑D print­er will be on dis­play in the small study room, print­ing demon­stra­tion designs. For the ini­tial launch, designs will only be cre­at­ed by Library staff, with a view to open­ing this up to the pub­lic in the future.
As its plas­tic fil­a­ment, the San Juan Island Library will be using PLA which is a corn starch prod­uct, is com­postable and non-tox­ic. It does smell slight­ly like pop­corn so it will be housed in a well-ven­ti­lat­ed area.
The San Juan Island Library sees dig­i­tal lit­er­a­cy as an impor­tant part of its mis­sion, and looks for­ward to adding 3‑D print­ing to its exist­ing lit­er­a­cy pro­grams such as Tech Tues­days and ongo­ing com­put­er classes.
For more infor­ma­tion, vis­it the San Juan Island Library at 1010 Guard Street or fol­low us on Face­book, Twit­ter or Insta­gram. Our web­site www.sjlib.org offers stream­ing movies, down­load­able eBooks and audio­books, and a wide range of online data­bas­es and access to all of our col­lec­tions. Ques­tions? Call us at 378‑2798.
You can support the San Juan Update by doing business with our loyal advertisers, and by making a one-time contribution or a recurring donation.