San Juan Island Women's Fund awards $8,000 to local nonprofits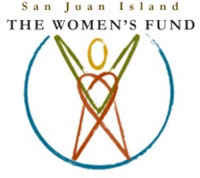 The San Juan Island Women's Fund is a pooled donor-advised fund managed by the San Juan Island Community Foundation. Together, the members are making a difference for local nonprofits by awarding grants to support critical projects that enrich our island community.
In late June, three proposals were selected for funding by vote of the Women's Fund 100+ members for a total of $8,000. The projects funded included Friday Harbor Elementary School's Summer Academy, the Washington Vocational Services 7th and 8th grade Dream Builders program and the Friday Harbor Labs Science Outreach program.
The San Juan Island Women's Fund has granted nearly $200,000 to local nonprofits since it was founded in 2002. Interested in joining? Call 378-1001 or visit their website at www.sjiwomensfund.org for more information.
The Women's Fund is pleased to be featured at the Community Foundation's Fair booth August 16 – 19th. Every dollar raised during the four days of the Fair will be matched 50% by the Foundation until the goal amount has been reached. Come say hello at their booth in the main hall and help grow the Women's Fund membership!
-The Women's Fund Steering Committee