Call for Volunteers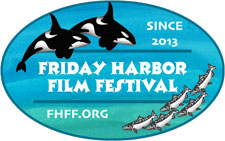 The Friday Harbor Film Festival Needs You!
September brings the promise of changing seasons and new activities. The Friday Harbor Film Festival crew is stepping up the pace in preparation for the upcoming festival.
There are volunteer opportunities right now in the FHFF Office. Help is needed 7 days a week from 12:00 PM – 4:00 PM. Volunteers will help to staff the office to prepare for the festival. The festival would not be possible without volunteer support.
Want to be a part of the team during the festival? There are plenty of ways to be involved.
For more information or to sign up, visit: http://www.fhff.org/volunteer/
More updates at this link.