School District Reaches Tentative Agreement With Teachers Association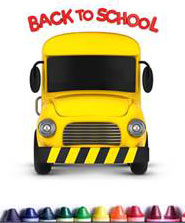 From The San Juan Island School District…
The San Juan Island School District and the San Juan Education Association reached a tentative agreement at 6:14 pm Monday, September 4, 2017.
The teachers' association ratified the proposed agreement this evening and the school board is expected to approve this tentative agreement at a special board meeting on Tuesday, September 5, at 5:00 pm at the high school library. This will be an open public meeting. Details about the settlement will be made available to the public and posted on the district website once the board votes for final approval.
Schools will be open on Tuesday September 5, and will follow their regular full day schedules.
A new school calendar will be posted on our website with a makeup day added to the school year. This revised calendar is expected to be approved by the board at the Special Board Meeting on Tuesday.
"We are pleased to have reached an agreement with the association today. It feels good to have our teachers and students heading back to the classrooms, and it is a relief to be able to look at the year ahead and focus on student achievement," said Superintendent Danna Diaz.