Help the Frightmare Happen This Year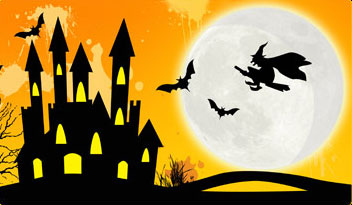 Feel like helping make the haunted house at the Fairgrounds happen this year? Here are some ways you can help… Debbi Fincher writes:
Here we go! Haunted House Happenings…
MONDAY, Oct. 16th New time! 12noon-10pm We move the decorations from Sound Storage, back by the library, over to the fairgrounds. If you have an hour or more to help, we would be very grateful! Once items get to the fairgrounds, they can be organized by theme/area inside the fair building. Plenty to do, to get ready for the big reveal!
Students can earn volunteer hours, too! Bring your form!
We have a Sign Up Genius for volunteering, if you'd like to see what we need. We plan on being there most days 12noon-9pm depending on the day, until we open! 10/27 & 10/28, so swing by anytime and jump in and help, if you don't get a chance to sign up.
THANK YOU! For your time and consideration to help the San Juan Island Prevention Coalition and Rock Solid with this fundraiser! It benefits our local MS/HS teens with youth leadership training opportunities! We thank the Friday Harbor Jolly Trolley and the SJC Fair for supporting our youth!