Wolverine Fall Playoff Update
Rod Turnbull, Athletic Director at the high school shares this playoff update…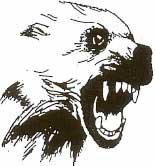 Fall Season is again winding down, and it is time for those teams that qualified to make their post-season runs. This year we have the potential for all four of our Fall teams to advance to post season. Below is an outline of what's next for our teams. A reminder, in general, all post season brackets and parings can be found by navigating through our league website at www.nw1a2bathletics.com
We also would like you to know that 3 Fall teams were once again recognized for academic achievement by the WIAA. Those receiving recognition this Fall were, Volleyball, Girls Soccer and Boys Soccer. These student athletes work very hard and overcome some unique obstacles due to travel based on our geographic location, yet they continue to earn high academic honors. Thank you for your support of these students:
Cheer – While not in an official post season competition, we still want to recognize this Fall's Cheer group, and let you know how much we appreciate what they do. The support they provide to our teams is tremendous. Thank you for all you do.
Girls Volleyball –Our girls will enter the Bi-District tournament as the number two seed and will now play Crosspoint HS at Crosspoint on Tuesday, October 31. They earned the #2 seed by winning a tie-break game 3-0 over Darrington on Thursday. Earning the #2 seed allowed the girls to not play in a first round loser out game and instead advance to the double elimination portion of the bracket. So win or lose, our girls will also play again on Thursday, Nov 2 at Mount Vernon Christian when the tournament moves to a central location for the placing games. The top two teams in the tournament will advance to the state tournament which begins on November 9. The District bracket can be accessed at this link
Girls Soccer – Our girls soccer team will also enter their version of the Bi-District playoffs as the #2 seed. They will begin play by hosting a loser out game on Monday, October 30, here in Friday Harbor at Linde Fields against Evergreen Lutheran. The game is scheduled for a 4:30 start. A win would advance the girls into the double elimination round and they would play again on Wednesday, November 1. You can access their playoff bracket at at this link
Boys Soccer – Our boys team finished 4th in league this season, one game out of a 4 way tie for first place, and will now enter the Bi-District Tournament as the #4 seed. They will be playing #1 seed, Crosspoint HS from District 2, on Monday, October 30. The game will be played at Gordon Fields in Bremerton at 2:30. Win or lose the boys will play again on Thursday, November 2, at a site and time TBD. You can see their playoff bracket at at this link
Football – Our Football team has one league game left to play vs La Conner on Friday, October 27. At this point our football team controls their own path to the play-offs. With a win, our football team would secure the District 1 #2 seed into the state football tournament. Advancing means they would play the District 4 #3 seed and would be one of the 16 2B football teams still playing in the state. This game would be played on November 11 or 12 at a District 4 site. Should our football team lose this Friday night, they would need to wait on the outcome of the La Conner vs Concrete game on November 5 to see if they would be involved in a tie-break game with La Conner.
Go Wolverines…