Park to Apply Herbicides in Habitat Restoration Efforts
Posted October 31, 2017 at 5:49 am by Tim Dustrude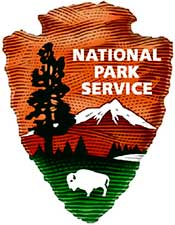 San Juan Island Nation­al His­tor­i­cal Park has announced that ten new test plots at Amer­i­can Camp will be treat­ed with her­bi­cide, weath­er per­mit­ting, in sup­port of Island Mar­ble But­ter­fly habi­tat restora­tion some­time between Octo­ber 31 and Novem­ber 3, 2017. This is the third year of a five year study that is attempt­ing to increase the amount of suit­able habi­tat present at Amer­i­can Camp for the Island Mar­ble But­ter­fly, a can­di­date for the Endan­gered Species List. Glyphosate will be applied to ten new plots and ten exist­ing plots below the Redoubt.
Fol­low­ing the suc­cess­ful pre­scribed burn of six plots on Young Hill on Octo­ber 5, 2017 the Exot­ic Plant Man­age­ment Team from North Cas­cades Nation­al park will be treat­ing twelve 10x10 meter sub-plots with Indaz­i­flam and Rim­sul­furon. These exper­i­men­tal burns, in con­junc­tion with the her­bi­cide treat­ment are being test­ed to deter­mine their effec­tive­ness in remov­ing non-native grass­es that have over-tak­en the Gary Oak Woodland.
Researchers and pub­lic land man­agers in many areas of the Pacif­ic North­west are using select her­bi­cides to con­trol non-native grass­es in habi­tats sim­i­lar to San Juan Island. The park is pro­ceed­ing with cau­tion and is com­mit­ted to fos­ter­ing native ecosys­tems with­out com­pro­mis­ing the health of this bio­log­i­cal­ly unique area. Areas treat­ed with her­bi­cides will be closed-off and clear­ly signed to keep peo­ple and their ani­mals safe for approx­i­mate­ly 10-days.
All affect­ed trails will be signed dur­ing the appli­ca­tion and for 24 hours there­after and a crew coor­di­na­tor will be avail­able for ques­tions on site.
You can support the San Juan Update by doing business with our loyal advertisers, and by making a one-time contribution or a recurring donation.