Celebrating 35 Years
Posted January 12, 2018 at 12:15 pm by Tim Dustrude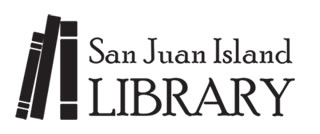 Wel­come to a Year of Read­ing with the San Juan Island Library
Can you believe that the San Juan Island Library has been in its present build­ing for 35 years?
To cel­e­brate the occa­sion San Juan Island Library is invit­ing you to read along with staff this year in a pro­gram called Read­ing Rev­els 2018: 35/35. We are chal­leng­ing folks to read 35 books this year, one for each year the Library has been in the building.
Every month, a new the­mat­ic read­ing chal­lenge will be post­ed on our read­ing blog, Read­ing Rev­els (www.readingrevels2018.wordpress.com) where you can also see the pro­ject­ed theme list for the year.
Read­ers earn points by sub­mit­ting titles they read that meet the chal­lenges. Extra points can be earned by sub­mit­ting a review/summary of your cho­sen book.
Staff will pro­vide read­ing sug­ges­tions for each chal­lenge and par­tic­i­pants are encour­aged to share how their read­ing pro­gress­es and offer addi­tion­al title sug­ges­tions to others.
Each month a sub­mis­sion, deter­mined by Library staff, will win a small prize. Then when you reach 35 books you will win a book and in Decem­ber, 2018 the par­tic­i­pant with the most points will be crowned the 2018 San Juan Island Read­er of the Year.
The win­ner will be reward­ed with some won­der­ful prizes, and help choose themes for the 2019 con­test. We will also fea­ture a list of the winner's favorite 2018 books.
There will be three cat­e­gories of final winners:
Island Read­er
Under 18's Island Reader
San Juan Island Library Staff (no prizes awarded)
We hope that peo­ple will take this oppor­tu­ni­ty to con­nect with oth­ers and share their love of books. So please join us in this year-long chal­lenge to read from a wide vari­ety of sources, gen­res, themes, for­mats and sub­jects. We promise you will be chal­lenged, enlight­ened and entertained!
To join up head on over to the Join the Chal­lenge Page on the Read­ing Rev­els blog and fill out a par­tic­i­pa­tion form, or pick one up from the Library.
For sub­mis­sions, ques­tions, updates and infor­ma­tion an email address is need­ed to participate.
For more infor­ma­tion please con­tact lbaker@sjlib.org
You can support the San Juan Update by doing business with our loyal advertisers, and by making a one-time contribution or a recurring donation.