Mission Blue
Posted January 29, 2018 at 5:50 am by Tim Dustrude
Fri­day Har­bor Film Festival's "Best of the Fest" presents: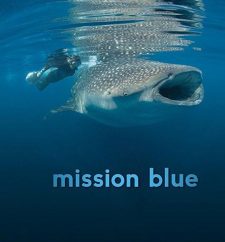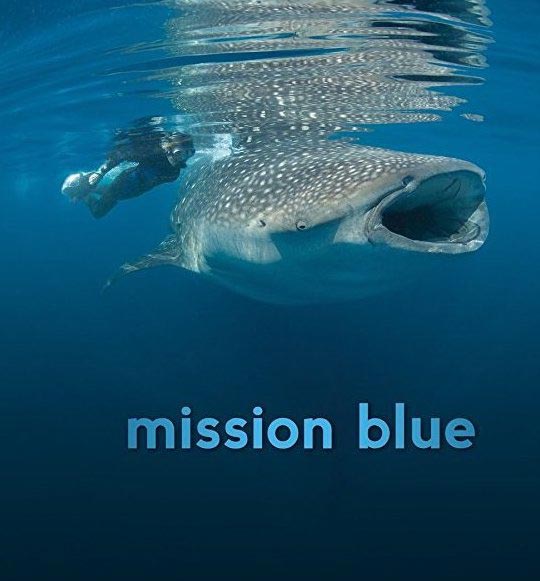 "Mis­sion Blue" - a film about leg­endary oceanog­ra­ph­er, Sylvia Ear­le. She is on a per­son­al mis­sion to save our oceans. Mis­sion Blue is part ocean­ic road trip, part biog­ra­phy, part action adven­ture sto­ry, and part expose of an eco-disaster.
The film deft­ly weaves her unique per­son­al his­to­ry with the pas­sion that con­sumes her today: cre­at­ing a glob­al parks sys­tem for the ocean that she calls "Hope Spots."
Mis­sion Blue, shot dur­ing a three-year peri­od in numer­ous loca­tions around the world, tack­les the daunt­ing chal­lenge of how to pro­tect the glob­al ocean that is now under attack as nev­er before. Ambi­tious in its visu­al lan­guage, goals, and pas­sions for change, the film is a wake-up call for every­one who has ever cared about or expe­ri­enced the ocean, as well as for those far inland who are depen­dent on rain­wa­ter, clean air, and weath­er cycles reg­u­lat­ed by the ocean. As Sylvia says, "No blue, no green. No ocean, no us."
Tues­day Feb­ru­ary 6th at 7:00 pm at The Grange.
Then, A very spe­cial Guest, for MISSION BLUE:
Join the Impor­tant Dis­cus­sion after the screen­ing with Megan Cook — Marine Sci­en­tist and par­tic­i­pant in the mak­ing of Mis­sion Blue.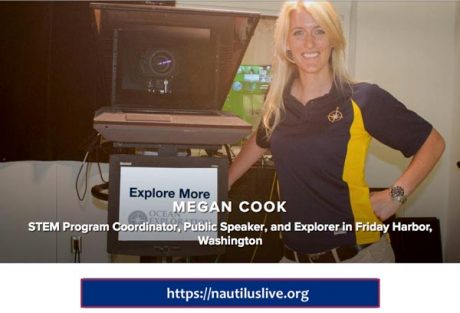 About Megan Cook
As the Com­mu­ni­ty STEM Pro­gram Coor­di­na­tor for Ocean Explo­ration Trust Megan trav­els the nation sup­port­ing STEM edu­ca­tors and major part­ners to broad­en col­lab­o­ra­tions that intro­duce explo­ration to new audi­ences. She proud­ly brings togeth­er inno­v­a­tive part­ners in the ocean realm, men­tor emerg­ing tal­ent in STEM fields, and inspires our next gen­er­a­tion of young explorers.
Her inter­na­tion­al career has bridged sci­en­tif­ic research, ocean edu­ca­tion, con­ser­va­tion cam­paigns, expe­di­tion plan­ning, and dig­i­tal media. My com­mu­ni­ca­tion tal­ent is grown from a broad tech­ni­cal oper­a­tions exper­tise. A sci­ence extro­vert, I love help­ing peo­ple fall into fas­ci­na­tion with our plan­et and using tech­nol­o­gy to share ocean stories.
Megan says, "Beyond my edu­ca­tion career growth, I have a pro­fes­sion­al bio­log­i­cal field research back­ground and have worked as a sub­ma­rine copi­lot, SCUBA pro­fes­sion­al, free­d­iv­er, inva­sive species wran­gler, writer and inter­na­tion­al pub­lic speak­er. I'm a proud alum­na of Ore­gon State Uni­ver­si­ty with a degree in biol­o­gy and chem­istry with an empha­sis in marine biol­o­gy. It is my hon­or to be a Mis­sion Blue Young Explor­er and the North Amer­i­can Rolex Schol­ar in 2012."
You can support the San Juan Update by doing business with our loyal advertisers, and by making a one-time contribution or a recurring donation.