Yi Renâ Qigong Class at SVC
Posted January 12, 2018 at 11:14 am by Tim Dustrude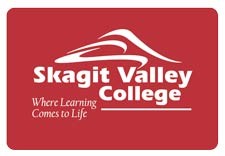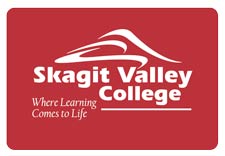 Islanders look­ing for an alter­na­tive approach to stress reduc­tion and life-long vibrant health will be pleased to hear about the new class at Skag­it Val­ley Col­lege (SVC) this Win­ter 2018 quarter.
Randy Mar­tin, SVC Direc­tor, is excit­ed to bring in vis­it­ing qigong instruc­tor, Jan Weed­man, cer­ti­fied by the Insti­tute of Qigong and Inte­gra­tive Med­i­cine (IQ&IM) in Both­ell, WA to con­duct an entry lev­el class in Yi Renâ Qigong. This course intro­duces the first steps to awak­en the body and cul­ti­vate 'Qi', or Life Force Energy.
The class will meet in two-hour seg­ments on four Sat­ur­days through the quar­ter: Jan 27, Feb 10, Feb 24, and Mar 10. Ses­sions are from 11:00 am – 1:00 pm, to allow those who work on Sat­ur­days to sched­ule long lunch breaks.
In addi­tion, there are option­al week­day prac­tice ses­sions led by San Juan Islander Teacher's Assis­tant, Stephanie Pri­ma, from 5:30 – 6:30 pm on Jan 31, Feb 14, Feb 28, and Mar 21.
Reg­u­lar prac­ti­tion­ers of this ancient self-heal­ing art report stronger immune sys­tem, reduced/dissolved chron­ic pain, improved blood pres­sure, sound sleep, and slow­er aging.
They also report emotional/spiritual ben­e­fits such as reduced stress and anx­i­ety, bet­ter abil­i­ty to focus, greater under­stand­ing and patience, less depres­sion, more bal­anced emo­tions and a calmer mind.
Yi Renâ Qigong deliv­ers these ben­e­fits, but it is unique among the many dif­fer­ent Qigong forms in com­bin­ing ancient teach­ings updat­ed with the sci­ence of mod­ern times. Stu­dents learn tech­niques to quick­ly and gen­tly acti­vate, feel, bal­ance, and sta­bi­lize their inter­nal ener­gy. This brings deep­er relax­ation, more bal­anced ener­gy flow between mind and body, and nat­u­ral­ly leads to more vibrant health and well-being.
Health prac­ti­tion­ers who reg­u­lar­ly prac­tice Yi Renâ Qigong find it helps devel­op their intu­ition in treat­ing patients or clients, and gives them a strong foun­da­tion for self-pro­tec­tion so they don't become deplet­ed while car­ing for oth­ers. C.E.U's are avail­able direct­ly through the instruc­tor for $20.
Class time is a com­bi­na­tion of dis­cus­sion, breath­ing exer­cis­es, and gen­tle, med­i­ta­tive move­ments. It is appro­pri­ate for all lev­els of fit­ness, ages 14 and up, and can be done stand­ing or from a sit­ting posi­tion. Cost for the quar­ter is $145 includ­ing required study man­u­al and DVD. Call the col­lege to reg­is­ter, (360) 378‑3220.
You can support the San Juan Update by doing business with our loyal advertisers, and by making a one-time contribution or a recurring donation.