Friday Harbor Trading Post
Dave and Debbi Staehlin and Heather Easley have now opened the Friday Harbor Trading Post. (They actually have been open for a while, but now they're officially open – the ribbon cutting ceremony was yesterday.) It's on Spring Street across from King's Market, where the General Store used to be.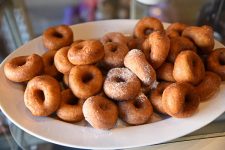 It's a convenience store with a few extras. Home-made donuts are sure to be one of their main attractions, as well as a large variety of wines and some beers you likely won't find elsewhere on the island.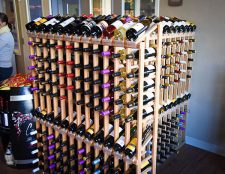 They have some jams and other goodies from Orcas Island's "Girl Meets Dirt" and also quite a few products that tagged along from their previous store, My R/C Vision.
And then all the usual stuff you would expect to find at a convenience store – chips, sodas, jerky, cigarettes, etc.