In Support of School Levy
Posted March 9, 2018 at 5:43 am by Tim Dustrude
Dear Edi­tor,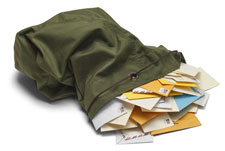 We encour­age all eli­gi­ble vot­ers to join us and vote YES for our chil­dren, schools, and com­mu­ni­ty in the upcom­ing elec­tion on April 24th. The renew­al of the Edu­ca­tion­al Pro­grams and Oper­a­tions (for­mer­ly the M&O) Levy will help ensure that our stu­dents con­tin­ue to receive a first-rate edu­ca­tion in Fri­day Har­bor. Island vot­ers have a long his­to­ry of sup­port­ing our schools, and it is crit­i­cal now more than ever to con­tin­ue our invest­ment in the future.
Due to changes in the new state fund­ing for­mu­la, the total local levy author­i­ty is reduced. Fur­ther, the amount that can be levied is now based on stu­dent enroll­ment. At the cur­rent enroll­ment pro­jec­tion, the 2019 levy would be approx­i­mate­ly $380,000 less than the 2018 levy. If this levy is not renewed, the San Juan Island School dis­trict would have to cut almost $2 mil­lion, or 17%, from the bud­get. The con­se­quences of such a cut would be devastating.
Strong schools are the foun­da­tion upon which vibrant com­mu­ni­ties are built. Please vote YES to renew the Edu­ca­tion­al Pro­grams and Oper­a­tions Levy on April 24th.
Travis and Jen­nifer Ayers
Fri­day Harbor
You can support the San Juan Update by doing business with our loyal advertisers, and by making a one-time contribution or a recurring donation.