Mr. Beliveable's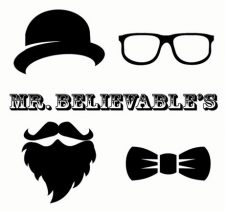 What's happening at the Rumor Mill? A new restaurant is coming soon, called Mr. Believable's. New restaurateurs Jake Beliveau and Molly Prima hope to have a soft opening before the end of April and an official Grand Opening on Memorial Day Weekend.
Mr. Beliveable's* will be a community minded BBQ restaurant serving pulled pork and fried chicken among other things including vegetarian and vegan foods. There will be a focus on local sourcing from the island's farms. Many entrees will be available as sandwiches and they will introduce the island to "Believe-a-bowls" – bowls with loaded baked potatoes, loaded mac 'n cheese or rice bowls. Fridays will be "Salmon nights" and starting in the fall they will be the local "Wednesday Night Restaurant" with family oriented, affordable comfort food options. Along with the full bar and beer & wine selection, they will offer 8 – 10 home made sodas on tap.
A few things will change – the dance floor is going away, with a more versatile multi-use floor for dining or dancing (by moving tables aside when necessary). The fence separating the bar area is being moved to enlarge the bar; the high bar tables are being moved back against the far wall in the dining room with a bookshelf added there for games. The stage will remain for live music, but it will also be home to other performing arts as well such as comedy and poetry readings.
*And the name – Mr. Beliveable's – where did that come from? Well it's a rare example of "Thank You Autocorrect!" Jake discovered that when typing his last name into a smart phone, it would "correct" his spelling for him. So Mr. Beliveau is also Mr. Believable. They have been using that name for their booth at the Farmer's Market and it seemed a natural for this new restaurant.