Economic Forecast Luncheon
EDC presents 9th Annual Economic Forecast Luncheon: The Future of Water in San Juan County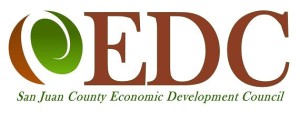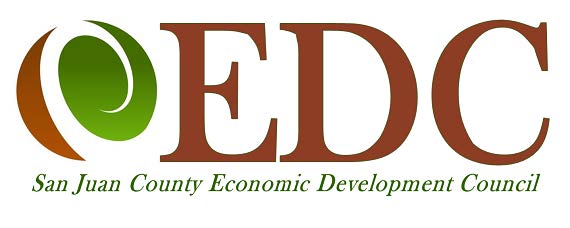 Join the conversation on The Future of Water in San Juan County at the 9th Annual EDC Economic Forecast Luncheon, held at Brickworks in Friday Harbor on Wednesday, May 23rd from 11:30 a.m. until 1:30 p.m. The EDC's annual luncheon will also explore recent data on trends in the economy of the San Juan Islands.
This year's topic is The Future of Water in San Juan County, which will examine the availability of water resources in the islands, touching on scarcity risk assessments and security and their impacts on business and industry, and will also explore trends in water transportation and recreation in our area.
Noted water sector expert Rachel Cardone will lead the discussion on water scarcity and its effects both globally and here in San Juan County; Washington state maritime expert Joshua Berger will discuss Washington Maritime Blue, a strategy to accelerate innovation in the maritime industry, and water transportation issues and trends.
Rachel is the founder and Principal of RedThread Advisors, and works on diverse water policy and programming issues as an advisor to high profile public, private, and non-profit organizations. Prior to returning to independent consulting in 2012, she spent five years working to design and develop the Water, Sanitation, & Hygiene Program at the Bill & Melinda Gates Foundation.
Speaker Joshua Berger is the Governor's Maritime Sector Lead and Associate Director in the Office of Economic Development and Competitiveness in the Washington State Department of Commerce. He has served as Director of the Washington Maritime Federation and he brings decades of maritime industry experience to his position including as a merchant mariner. He has been instrumental in the creation and implementation of the Washington Maritime Blue initiative.
The 9th Annual EDC Economic Forecast Luncheon will be held from 11:30 a.m. until 1:30 p.m. on Wednesday, May 23rd at Brickworks, 150 Nichols Street in Friday Harbor. Tickets are $29 and space is limited. For more information and to order tickets please visit www.sanjuansedc.org/luncheon. This event is sponsored by Islanders Bank and San Juan Propane.