Best Place Lemonade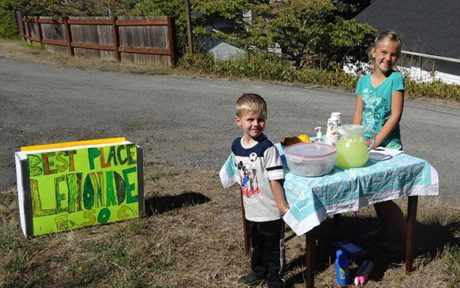 Best Place Lemonade stand will be open this Saturday, July 21st from 11:30-2:30 or while supplies last!
Over the past four years Vera and Olsen have settled on a fresh lemonade recipe sure to satisfy the thirstiest of customers. Best Place Lemonade stand is located a mile out of town where Turn Point Road and Best Place meet (just past the shipyard). This year the first 10 customers will receive a child's drawing with each purchase.
Saturday's forecast is shaping up for a great day to walk, drive or ride the Turn Point loop; Vera and Olsen hope to see you!