SJI Chamber Featured Member of the Month: Mr. Believables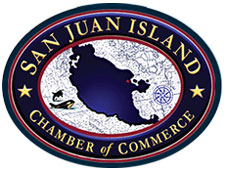 Mr. Believables is a community-minded BBQ restaurant serving pulled pork, smoked brisket and fried chicken among other things including vegetarian and vegan foods. There is a focus on local sourcing from the Island's farms.
Every day has a different special – from Ron's Island Meats sausages, to Matt Marinkovitch's Salmon, to Aurora Farms pork. Along with the full bar and beer & wine selection, we offer 8 – 10 home made sodas on tap – they're low sugar and made with all natural, real food ingredients.
Jake and Molly, chef-owners, got married in May 2017, and immediately dove in to a catering business. After a year of private parties, farmer's markets, and large events, they decided to open a full-service restaurant. While they love to cook all kinds of foods, they knew the restaurant needed to have a clear focus.
They surveyed the Island restaurant scene, and felt the niche that was missing was handmade, locally sourced comfort foods. They opened their doors on June 1, 2018, offering barbecue and other classic comfort dishes.
The location, in the heart of Friday Harbor, has a long history as a music venue. As a musician himself, Mr. B was determined to keep the stage and continue to have shows. There's music a couple times a week, including open mic on Mondays.
Jake and Molly, owners
175 1st St. South
360-370-7090