Yes for Homes!
Good Morning!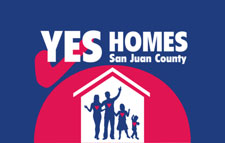 Just a quick "Hello" from the Yes for Homes campaign. Now that we are past the primary, we are gearing up for the November election.
We cannot do what we do without your support! Thank you for being one of our champions.
Did you know we have a Facebook page? Over the next few months we will be more active on Facebook and want to make sure you are one of our "Friends." So, if you are on Facebook, we would sure be thrilled to have you "Like" us. Just click HERE to get to the page. Once there, click the "Like" button at the top of the page. And tell you friends. We are hoping to increase our social media reach – and this will help.
Thanks for all that you do!
The YES FOR HOMES coalition