Summer Film Series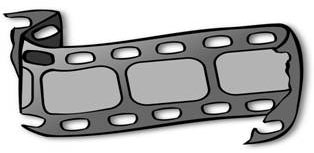 Fellow Film Buffs,
Our next two films deal with the plight of Palestinian refugees confined to a camp within the city of Beirut, Lebanon. The first shows how a small problem can lead to major conflict (sort of like a butterfly flapping its wings can be the start of a hurricane in the Gulf of Mexico!) while the second portrays how a group of women handed lemons turns them into lemonade.
They were chosen as a pair and I hope you choose to see both. Here are descriptions of these wonderful movies.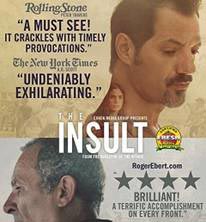 Tuesday August 7th at 7:30 pm
The Insult
Drama, Thriller Rated R Time 112 minutes
Arabic (with subtitles)
"The Insult" starts out as an allegory about Middle East wrongs and resentments that's so sharp you could cut your fingers on it. Then it expands beyond the allegorical into actuality, all while walking a razor's edge of dramatic tension and clear-eyed humanism. The film's from Lebanon and was nominated for this year's foreign language Oscar.
The plot starts as a petty feud between Tony, a hotheaded Beirut Christian auto mechanic, and Yasser, an aging Palestinian refugee illegally working as foreman on a neighborhood renovation project. As it escalates, Tony finally blurts out "I wish Ariel Sharon had wiped you all out." Then what started as a local beef becomes a national and regional court case that inflames all sides and threatens to lead to further violence. I highly recommend you see this film.
Tuesday August 14th at 7:30 pm: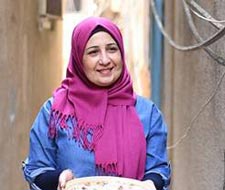 Soufra
Documentary NR 73 minutes
Arabic (with subtitles)
South of Beirut, Lebanon is a 68 year old refugee camp housing refugees from Palestine, Syria and Iraq. Many have lived in this camp their entire lives– Mariam AlShaar is one of them. Now, Mariam has pulled the women of this camp together to do what has never been done before.
They started with a small kitchen from a micro-loan. With nearly insurmountable political odds against them– they look to start the first refugee food truck. Their journey is one of many ups and downs but it is the community that is built, their sense of hope and how they see themselves that makes this a moving, touching film about their journey.
We are working with the film's producer who made this film to highlight both the plight and the contributions of refugees. This is a heartwarming film.
Please remember that no admission will be charged this year but we do ask that you consider making a donation to the Theatre in appreciation for sponsoring these films. Also note that $2 bottomless popcorn will be available this year.
Larry Soll
Film Series Coordinator
San Juan Community Theatre