Art For Fun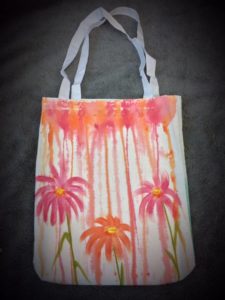 We're doing something a little different this month with our Art for Fun art pARTy… we're painting on a tote bag!
Participants will paint their own personalized market or supply bag. This could make a great gift!
Art for Fun is a two hour, fun-filled art party set in a relaxed, interactive atmosphere. It is a great way to celebrate a birthday, share a date night, create team building or just enjoy a night out on your own. Join your friends and follow step-by-step instructions from experienced artists. Everyone paints the same thing, yet takes home his or her own unique creation.
Sunday, October 14, 2018
1:00 p.m. – 3:00 p.m.
$35 per person
Instructor: Kristen Abramson
For more information and to register, go to http://www.sjima.org.