Moms to Be, Swim for Free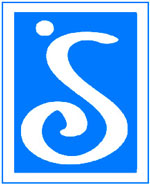 On the first Sunday of each month November through February, expectant mothers are invited to move, swim and enjoy the bliss of buoyancy at SJI Fitness Club.
Meet and greet other pregnant women, connect with swimming mentors and enjoy a fun time of fitness and friendship. Think of this as an afterhours pool party for pregnant women.
As an added benefit we will help teach moms-to-be how they can be their child's first swim instructor. Sponsored by Soroptimist International of Friday Harbor, this event is a drop-in program, no registration required.
First Sundays 4:00 to 5:30 on November 4, December 2, January 6, & February 3.
For more information call 360-378-4953 or visit www.islandrec.org.