Childsplay with Karan Casey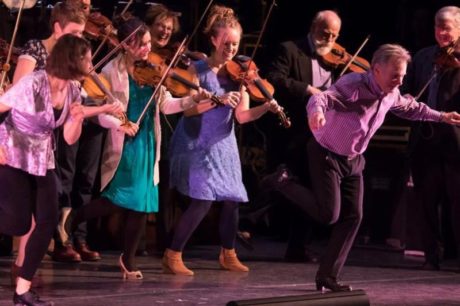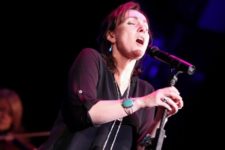 Known to its audiences as a celebration of spirited, innovative, and exuberant music, a concert by Childsplay offers a rare glimpse into the intricate weavings of Karan Casey's beautiful voice, with the sound of all the violins from a single violinmaker, Bob Childs.
Childsplay will be coming to the Pacific Northwest in November 2018 starting with their performance at San Juan Community Theatre on Saturday, November 10th.
From rural dance halls to The Smithsonian Institute in Washington D.C., and from world music audiences in Europe to public radio listeners at home, Childsplay has been touring the United States and Europe since 1988. This will be their 30th anniversary tour. Supporting the twelve fiddlers is an all-star band, including an All-Ireland harpist, a driving rhythm section of guitar, banjo, bass and cellos, a virtuosic Irish flute player, stepdancers and the world's foremost hambonist.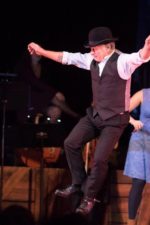 What is unique about Childsplay and central to the concept behind every performance is that all the fiddlers in the group perform on violins that violinmaker Bob Childs has made for them in his shop in Boston, hence the genesis and the double entendre on their name Childsplay. So their special sound lies not only in the skill of the musicians but in the warm familial timbre of the instruments they play.
The group's passion, authenticity and artistry declare that traditional music, song, and dance are alive and well in North America. Captivating, inspiring, entertaining, life-affirming, call it what you will, the stick-to-your-ribs fiddling of Childsplay has become a jewel in the crown of American music.
Tickets:
Adults $40
Student Reserved $25
Student RUSH $5 (at door only)