Extinction is Forever…
Posted November 18, 2018 at 10:51 am by Tim Dustrude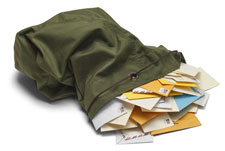 In the SJ Update mail­bag this morn­ing we have this let­ter to you from Deb­bi Fincher…
Hi Friends, Fam­i­ly and all around Sup­port­ers of J, K & L Pods,

I have to try… I can't sit idly by when our local orca pods need our help more than ever. I want to be sure we all have the infor­ma­tion we need to help our South­ern Res­i­dent Killer Whales (SRKW) from going extinct.
I am shar­ing var­i­ous sources should you have missed them. I know it sounds alarmist, but talk­ing with orca experts, it is not. Recent­ly, I attend­ed a line up of speak­ers at the SJI Orca Recov­ery Day of Action out­ing where Dr. Deb­o­rah Giles spoke. Dr. Giles said, "It is beyond dire." We were talk­ing about their need for more salmon. Dr. Giles is a respect­ed sci­en­tist work­ing to help save these crit­i­cal­ly endan­gered species. Dr. Giles has also been involved with the scat detec­tion dogs on the water, like Tuck­er the Black Lab, too. If you'd like to read more about her and her efforts to save J, K, L pods from extinc­tion, her non-prof­it is wildorca.org. I trust her ana­lyst of this situation.
We moved here in 1997; Ken Bal­comb of the Cen­ter for Whale Research, which he found­ed in 1976, was already clang­ing the gong as he was notic­ing a decline in the salmon with each pass­ing sea­son. In 2005, J,K,L Pods were put on the Endan­gered Species list. What have we changed to help bring more salmon to our waters to feed these whales? What­ev­er it is, it is not work­ing. They list­ed them because they were in dan­ger of extinc­tion through­out all or a sig­nif­i­cant por­tion of their range. The time has come to a tip­ping point. We can no longer wait to take action; we must be BOLD and will­ing to act now on the dif­fi­cult deci­sions we have put off for these 13 years. It is crit­i­cal we address over-har­vest­ing of their pre­ferred food, salmon. Please speak up for Granny's fam­i­ly; her 74 fam­i­ly mem­bers need our help today!

As you may know, Gov. Inslee put togeth­er an Orca Recov­ery Task Force about six months ago, and they sub­mit­ted their rec­om­men­da­tions for the Gov­er­nor. It has been brought to my atten­tion dur­ing this Orca Recov­ery Day of Action out­ing on SJI, a guest speak­er, Stephanie Solien, who is the Co-Chair of the Gov. Orca Recov­ery Task Force that of the 36 rec­om­men­da­tions being made to the Gov to help recov­er J, K.L Pods, NOT ONE is to address recre­ation­al and com­mer­cial fish­ing of salmon, the very first thing they could do to put more fish in the mouths of our SRKW. I don't under­stand the dis­con­nect. These fam­i­ly mem­bers are dying because we humans are not will­ing to change our behav­iors for the greater good.
We have three females preg­nant in J, K, L pod right now, but with­out prop­er nutri­tion, they will most like­ly mis­car­ry like the 69% aver­age our of SRKW females have had in recent years. The col­lec­tion of the orca scat is some of the sci­ence which helps us under­stand the issues fac­ing our SRKW and should help us change our behav­ior. These scat detec­tion dogs and their han­dlers along with the boat cap­tains col­lect­ed sam­ples that they could test for preg­nan­cy, the results are shock­ing, 69% mis­car­riage rate from the scat ana­lyzed. How­ev­er, in the last three years, the Cen­ter for Whale Research shared it was 100% mis­car­riage rate and/or no viable preg­nan­cies for J, K, L, Pod females. It's beyond heart­break­ing; it's beyond dire. IT'S TIME TO ACT AND FOCUS ON THEIR FOOD FIRST!

A week ago, I heard of the 11th-hour rec­om­men­da­tion by my Sen­a­tor, Kevin Ranker, who rep­re­sents the 40th Dis­trict in WA State. Kevin Ranker broke group rules and pushed this 3–5 year mora­to­ri­um on recre­ation­al and com­mer­cial whale watch boats through the Task Force with­out any pub­lic com­ment or respect for the process. No mat­ter what side you are on this issue, it does noth­ing to help bring back fish to the SRKW. It takes the focus off of their imme­di­ate need for more salmon. By adding this last minute item, we the pub­lic did not get to weigh in. Many of us spent many hours read­ing through the pro­posed rec­om­men­da­tions and then vot­ing on what we felt held more of a pri­or­i­ty to help our SRKW. As I stat­ed already, this mora­to­ri­um for whale watch­ing was not on this sur­vey, nor was a rec­om­men­da­tion to put a 3–5 year mora­to­ri­um on recre­ation­al and com­mer­cial salmon fish­ing. If they are seri­ous about help­ing these whales, they must look at salmon fish­ing, too.
This sum­mer on August 28 when Gov Inslee's Task Force was meet­ing in Ana­cortes ask­ing the ques­tions about what can we do to help these starv­ing SRKW, here on the south end of San Juan Island, were recre­ation­al wild chi­nook fish­er­men in the very waters these orcas come to feed in the sum­mer months. This area is our SRKW crit­i­cal habi­tat. We know they have not been in our waters with as much reg­u­lar­i­ty over the last 4–5 years because of the decline in their prey, yet we con­tin­ue to add insult to injury, and we keep fish­ing. How­ev­er, these whales were in and around this area dur­ing the recre­ation­al wild chi­nook fish­ing sea­son this year and prob­a­bly last year, too.

At this Orca Recov­ery Day of Action out­ing on Sat­ur­day, I heard an islander com­ment to the Co-Chair of the Task Force that he knows of fish­er­man that didn't even eat their catch yet from this sum­mer, they are in their freez­ers for lat­er. These whales are los­ing babies and fam­i­ly mem­bers at a rate nev­er seen before except for the cap­tures of these whales for Sea World and marine lands, and we can­not con­nect the dots? They need every avail­able salmon right now to recov­er from the brink of extinc­tion. Gone are the days of boun­ti­ful runs. We are at his­toric lows. I'm not say­ing that over-fish­ing is the only issue, but it's one we have to address now. I hope that some good rec­om­men­da­tions will come out of this process, but if we don't focus on ways to increase their food sup­ply quick­ly and build in sus­tain­abil­i­ty as our first action steps, we may be out of time. Sci­en­tists are speak­ing up against this mora­to­ri­um for the whale watch boats. Rec­om­men­da­tions have already been includ­ed in this process to add a new per­mit­ting pro­gram for the indus­try and oth­er rec­om­men­da­tions to help lim­it their impact on the SRKW.

From a King 5 news arti­cle by Ali­son Mor­row, "On the water, the whale watch oper­a­tors play a role in man­ag­ing the behav­ior of oth­er ves­sels. So, some peo­ple con­sid­er it a dis­ad­van­tage that you can look out and see the whale watch­ing boat and know where the whales are. But we are ask­ing ves­sel oper­a­tors to slow down when they are a half-mile away from the whales now. That means the sport fish­er­man who is run­ning from port to his favorite fish­ing hole; he's going to be going fast and not real­ize the whales are there. But if he sees the whale watch boats, he'll know he needs to slow down," Bain explained."Bain found that a typ­i­cal com­mer­cial ship might have a source lev­el of 185 deci­bels, a recre­ation­al boat might be at 165 deci­bels, but whale watch­ing boats going the same speed as the whales emit sound at 145 deci­bels or even 120 deci­bels. Because they're required to be at least 200 yards away from the orcas, Bain says they've got at least 50 deci­bels of atten­u­a­tion before the sound gets to the whales. So it's qui­eter than what it would be on a windy day. Accord­ing to Bain, faster boats fur­ther away are going to be loud­er." This week a pre­lim­i­nary acoustics study of Haro Strait was shared online by Orca Behav­ior Insti­tute (OBI). This is from their Face­book page, "To us, this sug­gests that rather than attempt­ing to fur­ther mit­i­gate the com­par­a­tive­ly minor con­tri­bu­tion of whale-watch­ing ves­sels to noise around the South­ern Res­i­dents, the focus should be on qui­et­ing the loud­est (like­ly high-speed recre­ation­al boats) and longest (like­ly slow-mov­ing ship­ping traf­fic) sources of noise." OBI.

The real­i­ty is, Tran­sient orca whales have been around with much more reg­u­lar­i­ty these past two years and are thriv­ing because they have an abun­dance of their pre­ferred food source, marine mam­mals. Why is one orca eco­type thriv­ing and the oth­er dying, they share the same waters? The sci­ence points to the lack of pre­ferred food by the one eco­type, SRKW, with­out prop­er nutri­tion they have increased health issues. If we can bring back the vol­ume of salmon, it will give them the best chance of sur­viv­ing and one day, hope­ful­ly, even thriv­ing. Anoth­er fac­tor to con­sid­er, if we cull seals and sea lions as I've heard men­tion by our own Gov­er­nor in the news this sum­mer, as a way to reduce their salmon intake, we will be tak­ing the prey away from the Tran­sient whales which rely heav­i­ly on these pin­nipeds in the San Juan Arch­i­pel­ago. We must tread light­ly; We may cause anoth­er eco­type of orca to suf­fer from loss of prey.

I am ask­ing you to get involved. Be a voice for Granny and Ruf­fle's kin. Let Tahle­quah know you saw her grief when she car­ried her deceased baby over 1,000 miles this sum­mer. Let's speak up for them today! THEY NEED MORE SALMON NOW!

Here are some ways you can be involved. Con­tact Gov. Inslee and ask him to focus on return­ing salmon to the SRKW the fastest way pos­si­ble. Ask him to please con­sid­er a 3–5 year mora­to­ri­um on recre­ation­al salmon fish­ing and work with com­mer­cial salmon fish­ers to reduce har­vest­ing of Chi­nook salmon at the very least. We know culling seals, and sea lions aren't a use­ful man­age­ment tool, the sci­ence has been done on this before. While we wait for a mora­to­ri­um on salmon fish­ing, advo­cate for a quo­ta of salmon to be giv­en to our SRKW when they divide the salmon allot­ments for com­mer­cial, recre­ation­al and trib­al. The orca should have a "seat" at the table. Look up Pacif­ic Salmon Treaty and North of Fal­con process if you'd like to know more. Of course, there are many oth­er ways we can help the SRKW with salmon habi­tat restora­tion, stay­ing involved on the Atlantic Farmed Salmon oper­a­tions and the Piscine ReoVirus and breach­ing the 4 Low­er Snake Riv­er Dams. damsense.org might be helpful.

https://www.surveymonkey.com/r/srkwtfpubliccomment Pub­lic Feed­back on Gov. Inslee's SRKW Recov­ery Task Force. It's a quick freeform note you can add your thoughts now:)

Phone Gov Inslee Office 1–800-902‑4111 governor.wa.gov Request a meet­ing with Gov. Inslee on his web­site to dis­cuss these mat­ters to help save J,K,L Pods or use his email com­ment form.

Con­tact local San Juan Coun­ty Coun­cil­man, Jamie Stevens jamies@sanjuanco.com It's my under­stand­ing that Jamie Stevens vot­ed (in the Fish­bowl Groups and then may have abstained from the final vote) to allow the mora­to­ri­um of 3–5 years on recre­ation­al and com­mer­cial whale watch­ing indus­try which was pushed in the 11th hour and didn't allow for pub­lic com­ment. Again, no mat­ter what side you fall on this 11th hour rec­om­men­da­tion, there are experts speak­ing up to say this is a mis­take. Dr. David Bain is on record as say­ing this may end up hurt­ing the SRKW for mul­ti­ple rea­sons. https://www.king5.com/article/tech/science/environment/whale-watching-ban-may-hurt-southern-resident-orcas-expert-says/281–613152404 If you want to hear more from him. Dr. Bain has 35 years of exper­tise with ves­sel noise on the behav­iors of killer whales.

Con­tact Kevin Ranker kevin.Ranker@leg.wa.gov Sen­a­tor for the 40th Dis­trict if you feel inclined to do so. My con­cerns are the way he did this and why he did this. By doing this "bold" action, as he has repeat­ed­ly stat­ed, it has tak­en the focus off the press­ing and imme­di­ate need for JKL Pods — MORE SALMON! It has put peo­ple against one anoth­er instead of try­ing to find mean­ing­ful solu­tions. I ques­tion his motive, if he real­ly has the best inter­est of JKL Pods in mind, then why does­n't he also add a 3–5 year mora­to­ri­um on recre­ation­al and com­mer­cial salmon fish­ing? I have writ­ten Sen­a­tor Ranker with these exact thoughts. I also won­der if Sen­a­tor Ranker con­sid­ered the way in which this was done might have a neg­a­tive impact on our econ­o­my? I was out of town when I saw the head­line, "Gov. Orca Recov­ery Task Force puts a Ban on Recre­ation­al and Com­mer­cial Whale Watch­ing." This is how the media shared the news near and far. Just won­der­ing how this will unfold?

Again, thank you for allow­ing me to share infor­ma­tion that might help us all be more informed in this process. I know I'm learn­ing some­thing new most days about this process, too. I want to get this out so peo­ple can com­ment on the Pub­lic Feed­back link above before the day is over, please take a minute to comment…I believe we all want to see J,K,L Pods fam­i­lies thrive and grow, but we all have to look at ways we can help. Be a voice. Take action. Thank you on behalf of our SRKW. Hope­ful­ly this did not offend you, if so, I'm sor­ry. I just think we are all stake­hold­ers and more of us need to be involved and speak up for J, K, L Pods and their best inter­ests. Thanks again!

Sin­cere­ly, Debbi
You can support the San Juan Update by doing business with our loyal advertisers, and by making a one-time contribution or a recurring donation.