In the Mailbag
Here's a letter from Kyle Wall and the Pacific Whale Watch Association…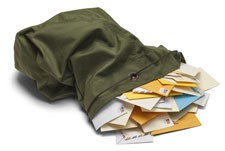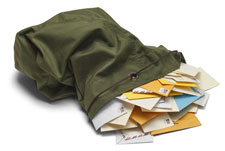 Statement from the Pacific Whale Watch Association (PWWA):
The Pacific Whale Watch Association (PWWA) is a committed partner focused on efforts to protect the health of the Southern Resident killer whale population. We appreciate the work of our fellow members on the Governor's Southern Resident Killer Whale Recovery and Task Force and support a majority of the bold actions recommended in the Task Force's report.
As these recommendations move to the Governor's office, PWWA urges implementation of recommendations that focus on the goal of addressing the critical issue of the lack of Chinook salmon in the waters of the Salish Sea. We encourage Governor Inslee to focus on science-based solutions supported by PWWA's research community partners, including organizations such as the Center For Whale Research, Orca Conservancy and the Orca Behavior Institute, as he evaluates the recommendations of the Task Force
Specifically, PWWA looks forward to continuing conversations around vessel activity around each of the 74 Southern Resident killer whales. As studies have shown, vessel speed is a primary driver of sound, and we are proud that our boats already maintain a slow zone around the whales and model this behavior for others in the area.
The association feels strongly that Recommendation 28 restricting viewing on the Southern Residents was not properly vetted and the implementation will lead to unintended consequences. PWWA is working in partnership with the scientific community to develop a science-based vessel management plan to mitigate risk of harm to the Southern Residents.
The whale watching community will continue working with the Task Force and the larger community to serve as sentinels on the water alongside Washington's Department of Fish & Wildlife in rulemaking, boater education and modeling of proper vessel operations around whales. We will also continue to be at the forefront of Southern Resident killer whale data collection and research alongside our region's scientists and partners.
Whale watching continues in the Salish Sea and our guests have the opportunity to view other whale and marine species that are thriving in our waters, the same ecosystem and soundscape as the Southern Residents. 2018 was a record year for sightings of Bigg's killer whales and more than 400 photo-identified individual Humpbacks were spotted in the Salish Sea. Additionally, large numbers of Minke Whales, Grey whales and even Harbour Porpoises are also being viewed.
PWWA is committed to educating the hundreds of thousands of guests that board whale watching tours in the waters of the Salish Sea every year on the importance of whale health and conservation. We are also committed to working in partnership with the research community to implement science-based solutions to facilitate and model responsible wildlife viewing to keep the health of the whales as our top priority.