SJIFRC Says "Thanks!"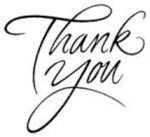 Because of the generosity in our community, the Family Resource Center will be able to help even more families and individuals this Christmas
We wish to thank the American Legion Ladies Auxiliary Unit 163 for making us their beneficiary at the Holiday Extravaganza and Festival of Light held at the Village. It was a beautiful evening and the beginning of a new tradition.
We would also like to thank San Juan Brewery, especially Katie Fleming and Melissa Alyward, for a wonderful family night benefiting the Center.
Every act of kindness matters, and your support will make a real, lasting impact in the lives of those who are still in need.
In this season of giving and appreciation, it is also fitting to thank the Lopez Island Family Resource Center for sharing resources and ideas with us.
We are all working together, helping each other help others.
With much gratitude,
Jennifer Armstrong,
Executive Director, SJI Family Resource Center