Boo Boo's Boxing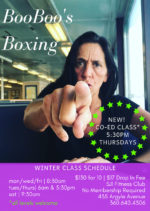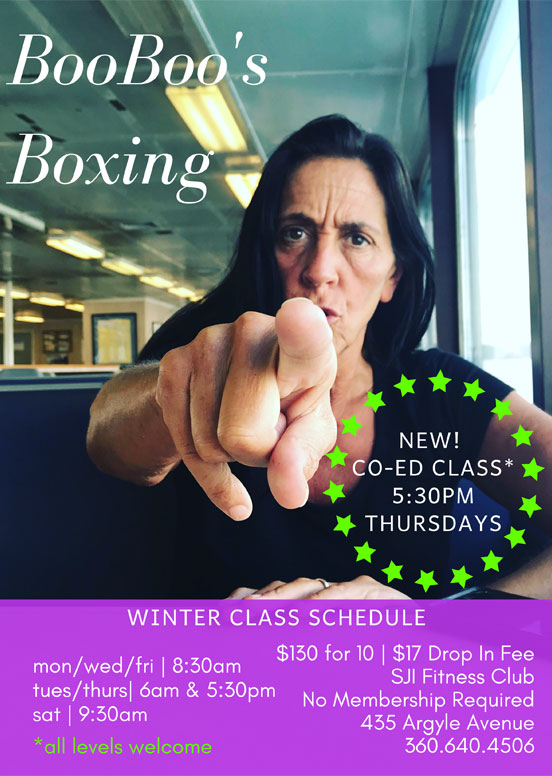 BooBoo is adding a new class to her repertoire – starting Thursday, Jan 17, she'll be offering a co-ed class once a week.
Attached is a flyer with her winter schedule.
As always, no previous boxing experience necessary.
"She puts on a great, what I call, boxing-circuit training/boot camp kind of class!" ~ T.W.