WSF Public Meeting
Posted January 4, 2019 at 6:54 pm by Tim Dustrude
Jim Coren­man, Chair, San Juan Coun­ty Fer­ry Advi­so­ry Com­mit­tee shares this announce­ment of a Wash­ing­ton State Fer­ries Pub­lic Meet­ing, Wednes­day Jan­u­ary 9th in Fri­day Harbor…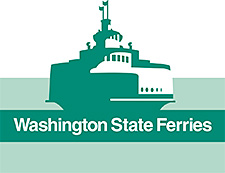 Please join us for a pub­lic meet­ing with the Wash­ing­ton State Fer­ries Exec­u­tive Team at 4pm Wednes­day, Jan­u­ary 9th at Brick­works in Fri­day Harbor.
WSF will first present a 30-minute overview of their just-released Long Range Plan, which charts a course for a more reli­able and sus­tain­able future for fer­ries over the next two decades. The remain­der of the meet­ing will be devot­ed to ques­tions and dis­cus­sion on any fer­ry-relat­ed topic.
The meet­ing is co-host­ed by WSF and the San Juan Coun­ty Fer­ry Advi­so­ry Com­mit­tee (FAC). We are espe­cial­ly hon­ored that WSF will be rep­re­sent­ed by Amy Scar­ton, Assis­tant Sec­re­tary and head of fer­ries, and her entire exec­u­tive team. The depart­ment heads will all be there includ­ing the direc­tors for oper­a­tions, ter­mi­nals, ves­sel main­te­nance and con­struc­tion, plan­ning and com­mu­ni­ca­tion, IT, and finance. This is a rare oppor­tu­ni­ty to have ques­tions answered, and com­ments heard, by the folks who make the decisions.
The WSF Long Range Plan is avail­able on the web at: https://wsflongrangeplan.com
What: WSF Pub­lic Meeting
When: 4 to 5:30 p.m. on Wednes­day, Jan. 9
Where: Brick­works, 150 Nichols Street, Fri­day Harbor
Jim Coren­man, Chair, San Juan Coun­ty FAC
fac@sanjuanco.com
360–378-5156
You can support the San Juan Update by doing business with our loyal advertisers, and by making a one-time contribution or a recurring donation.