Now accepting 2019 San Juan County Fair Vendors!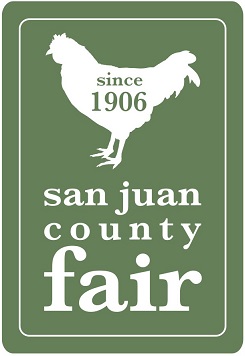 Have you or your business ever considered participating in the San Juan County Fair? Reach residents from all over San Juan County and tourists at the largest event in the County—become a vendor!
If you are interested in becoming a vendor, please consider applying today. The 2019 Application is ONLINE! Please visit the Vendor Page on the Fair website to see the updated vendor booth map and APPLY TODAY!
This year's Fair dates are August 14-17, and the Fair theme is "A Wheel in Time: Cultivating Roots". Follow the Fair on Instagram and Facebook @sjcfair