SJCPHD Meeting Tuesday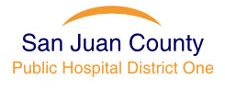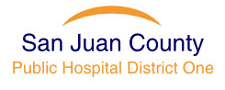 San Juan County Public Hospital District No. 1 will be holding a Special Board Meeting jointly with San Juan County Fire Protection District No. 3 on April 2, 2019, 5:00 p.m., to be held at the Fire District offices located at 1011 Mullis Street.
The Town of Friday Harbor is also sending a representative. The purpose of this meeting will be to hear the final report of the Citizen's Advisory Group. All members of the public are welcome, on a first come first served basis until room capacity is reached.
The Citizen's Advisory Group webpage is http://sjcphd.org/meeting/citizens-advisory-group-cag and audio from this Board Meeting will be posted at http://sjcphd.org/meeting/meeting-minutes typically within 48 hours following the meeting.
Agenda is available at this link. The District reserves the right to update the Agenda up to 24 hours before the beginning of the meeting. Questions may be directed to our office or the Fire District.