Drive-In at the Fairgrounds
Posted April 23, 2019 at 5:44 am by Tim Dustrude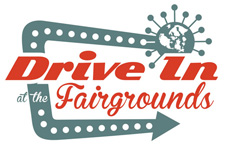 Let's all go to the Dri­ve-In at the Fair­grounds! Plan an out­ing with your fam­i­ly, friends, or your spe­cial some­one and enjoy one (or all!) of these clas­sic movies at the Dri­ve-In this summer.
Admis­sion is first come, first served at 8:30PM, $5/person or $20 for fam­i­ly of 5. Movies start just after dark. Audio is tuned in through the FM dial of your car radio, larg­er vehi­cles (or vehi­cles with stor­age con­tain­ers on top) will be parked in the sec­ond row or further.
Join us on:
Fri­day, May 17th for Brave
Fri­day, June 14th for Galaxy Quest
Fri­day, July 12th for Lit­tle Shop of Horrors
For more infor­ma­tion please vis­it our web­site or email info@sjcfair.org.
You can support the San Juan Update by doing business with our loyal advertisers, and by making a one-time contribution or a recurring donation.