Drive-In at the Fairgrounds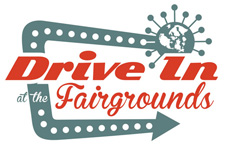 Let's all go to the Drive-In at the Fairgrounds! Plan an outing with your family, friends, or your special someone and enjoy one (or all!) of these classic movies at the Drive-In this summer.
Admission is first come, first served at 8:30PM, $5/person or $20 for family of 5. Movies start just after dark. Audio is tuned in through the FM dial of your car radio, larger vehicles (or vehicles with storage containers on top) will be parked in the second row or further.
Join us on:
Friday, May 17th for Brave
Friday, June 14th for Galaxy Quest
Friday, July 12th for Little Shop of Horrors
For more information please visit our website or email info@sjcfair.org.