Open House and Grand Opening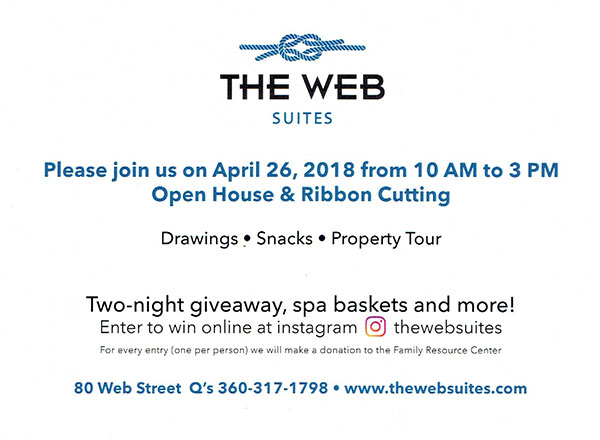 Please spread the word! Rex and Lisa Guard owners of The Web Suites and Heather Munro owner of ALTAR Movement Studio located at 80 Web Street are inviting you to a day of celebration and community connection.
Date and Time: Friday April 26th from 10 am to 3 pm, The Web Suites, Open House and then from 5pm to 8pm, ALTAR Movement Studio's Grand Opening Party.
In July 2013 the Guard's building caught fire and the damage was too extensive to make repairs. The next five years would be an incredible journey of learning and planning. In July of 2018 Rex & Lisa were finally ready to begin rebuilding. In collaboration with so many local talented craftsmen, what seemed to take so long is now finished and fully operational. We have 3 vacation rentals on the 2nd floor and commercial space on the main floor.
ALTAR Movement Studio is located on the ground floor of 80 Web Street. We are a community dedicated, exploratory movement environment weaving together functional movement, yoga, meditation and mindfulness. ALTAR was born out of a desire to create a sacred practice space where ALL bodies are welcome and where we explore the ideas and practices that contribute to WHOLE SELF HEALTH.
Please come help us celebrate, enter drawings, purchase discounted class passes and private sessions and join us in giving back to the community through your participation. For every raffle entry received, Rex and Lisa will make a donation to the Family Resource Center.
Rex and Lisa Guard
Heather B Munro