Caution! Wet Paint!
Posted May 19, 2019 at 8:16 am by Tim Dustrude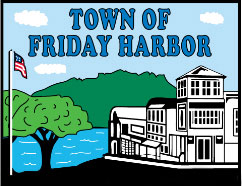 Town streets are being restriped with fresh paint on the week of May 20, 2019. Work will include cen­ter­lines, lane/edge lines and curb markings.
The goal is to com­plete restrip­ing of most major streets, as well as some of the sec­ondary streets. The work sched­ule is weath­er dependent.
Motorists should use cau­tion when they encounter road strip­ing oper­a­tions. Please, DO NOT dri­ve across the wet paint stripes.
Although the man­u­fac­tur­er claims the paint will dry quick­ly under ide­al con­di­tions, your vehi­cle tires will like­ly track the paint if crossed when it is still wet. This track­ing will not only make the fin­ished strip­ing job look slop­py, but the paint may trans­fer onto your vehi­cle paint if not cleaned off immediately.
As always, dri­ve care­ful­ly and thank you in advance for pro­ceed­ing with cau­tion in areas where Town crews are work­ing in the road­way. Con­tact Town Hall at 378‑2810 with ques­tions or concerns.
You can support the San Juan Update by doing business with our loyal advertisers, and by making a one-time contribution or a recurring donation.