Evaluators Needed For Community Projects
Posted May 21, 2019 at 9:01 am by Tim Dustrude
Jen­ny Wil­son shares this request with you…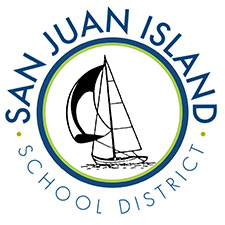 The Com­mu­ni­ty Ser­vice-Learn­ing Projects class at Fri­day Har­bor High School is a chance for juniors to explore their pas­sions and strengths by design­ing a project with a com­mu­ni­ty part­ner that address­es a need in the community.
By design­ing and com­plet­ing a mean­ing­ful project it is hoped that stu­dents will leave a last­ing lega­cy for the school, com­mu­ni­ty and themselves.
The semes­ter is soon com­ing to an end and stu­dents have been work­ing dili­gent­ly to com­plete their projects. On Wednes­day June 5th, 2016 (5:30 – 7:00 P.M.), stu­dents will be giv­ing pre­sen­ta­tions demon­strat­ing all that they have accom­plished and learned this term.
We need com­mu­ni­ty mem­bers to come and give valu­able feed­back to our stu­dents about their projects. It will tru­ly be an excit­ing evening to learn about so many great projects such as: film­ing a doc­u­men­tary about our res­i­dent orcas, cre­at­ing bet­ter wheel­chair access at Jackson's Beach, build­ing insu­lat­ed dog hous­es for our fur­ry com­pan­ions, help­ing to orga­nize the Island Haven Ani­mal Sanc­tu­ary, gar­den­ing at the Vil­lage at the Har­bor, paint­ing a mur­al for the Turn­bull gym, exca­vat­ing a cart at Lime Kiln State Park …. just to name a few.
We had a total of twen­ty-one dif­fer­ent projects going this semester!
For those of you who have assist­ed us before, I think you will be impressed with how far we con­tin­ue to progress as a school in our efforts to make com­mu­ni­ty con­nec­tions and do real world work. For those of you who have not attend­ed these pre­sen­ta­tions, it's an oppor­tu­ni­ty to see the accom­plish­ments of stu­dents in our school. We are proud of the pas­sion stu­dents have for their ser­vice projects.
We need approx­i­mate­ly 21 evaluators
What: Com­mu­ni­ty Ser­vice-Learn­ing Presentations
Where: Fri­day Har­bor High School
When: Wednes­day, June 5th
Time: 5:30 – 7:00
Why: Give feed­back to stu­dents about their projects
Please respond by email at: jennywilson@sjisd.wednet.edu if you can eval­u­ate. Also, please con­tact friends that you think could help us in June. We need quite few eval­u­a­tors this time around.
Thank you for all you do on behalf of the stu­dents and their learning!
Jen­ny Wilson
Com­mu­ni­ty Ser­vice Projects Teacher FHHS
You can support the San Juan Update by doing business with our loyal advertisers, and by making a one-time contribution or a recurring donation.