Oil Spill Consequences Assessment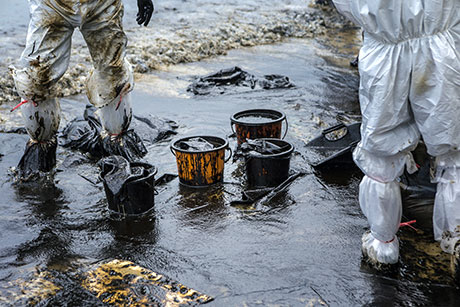 The Threat of a Large Oil Spill — At What Cost to San Juan County
What would a large oil spill cost all of us? How long would it affect our communities, property values, businesses, and way of life?
Our County's Environmental Resources Division and the Marine Resources Committee together with specialty consultants have completed an Oil Spill Consequences Assessment that estimates the catastrophic economic and ecosystem services losses that we would endure in the event of a large oil spill.
It evaluates the extent of damages and range of potential costs from two hypothetical oil spills at the relatively high risk Turn Point location on Haro Strait: an oil tanker spill and cargo vessel fuel oil spill.
The assessment contributes to a cost-benefit business case for investment in additional spill prevention measures including an emergency response towing vessel in or near our County waters that could aid vessels in distress.
You are invited to learn more at a community presentation in Friday Harbor on Wednesday May 8, 2019:
11:00 am to 1:00 pm at the San Juan Island Grange – 152 First Street North, Friday Harbor.
You may also attend an online presentation via Webinar on Wednesday May 15, 2019, 12 PM – 1 PM. Register for the Webinar here: https://attendee.gotowebinar.com/register/7664334216291779852
For more information and to download the reports please visit www.sjcmrc.org/projects/oil-spill-prevention/.