Public Hospital District Board Meeting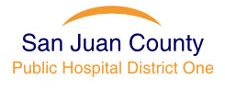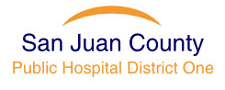 San Juan County Public Hospital District No. 1 will be having a Special Board Meeting on Thursday May 9, 2019 at 5:00 p.m. to be held at the Frank Wilson Memorial EMS Building (1079 Spring Street).
Items Include an EMS Open House and a Prospective candidate forum for those who wish to learn more about the job of a Board Commissioner. This meeting must be announced due to the presence of a quorum of commissioners, but much of this meeting will be part of informal events held at the Frank Wilson Memorial EMS Building. Agenda as follows:
Special Meeting Business
EMS Open House
Prospective Candidate Forum for those interested in learning about being on the Board of Commissioners
Adjournment
Also, the District is now on Facebook: https://www.facebook.com/sjcphd1/ Please help us grow by "liking" our page. Please contact our office with any questions you may have. We appreciate your coverage of our events.