Round Towner gets a New Ride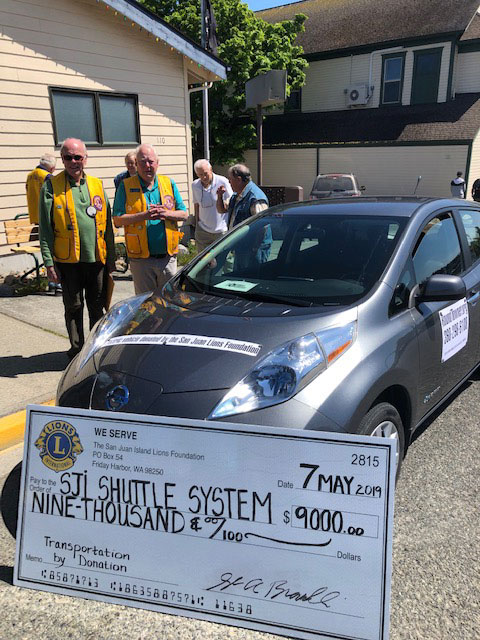 On Tuesday, May 7th, Round Towner celebrated the recent donation by the San Juan Lions Foundation of the "new" 2014 Nissan Leaf to replace their worn-out Honda.
The non-profit community service RoundTowner has just surpassed 18,000 essential rides to needy and disabled elderly folks in Friday Harbor over the past five and one-half years.
See roundtowner.org for more information.