Wolverine Spring Playoff Update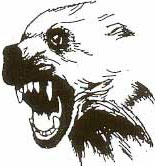 FHHS Athletic Director Brock Hauck shares this updated information for our high school teams post season play. Also, see below for All League Selections for both Baseball and Softball.
Baseball – Our Baseball team won both of their games this past week, making them Bi-District Champions and they will now play in the Regional State Tournament at Yelm high School, this Saturday, May 18th at 1:00. Wahkiakum, the District 4 #4 entry will be their opponent. At the Bi-District Tournament, the boys defeated Crosspoint 9-0 in Game 1, and then beat Concrete 10-0 in the second game. The Wolverines are now 14-2 for the season. They need to win both games Saturday to move on to the final four portion of the state tournament in Centralia the next weekend. Visit our league website at http://www.nw1a2bathletics.com/ for more information on seeding and brackets. Use the baseball tab, then the post season tab to access the information.
Girls Tennis – Girls tennis grew in number this year, and competed very well with their tough schedule against bigger schools. The girls sent 3 doubles groups to the bi-district tournament and represented the Wolverines well.
Boys Golf – Our boys golf teams competed this past week at their district tournaments. On Tuesday, May 7th, 6 boys qualified for the Bi-District tournament being played this Thursday, May 16 at Gallery Golf Course in Oak Harbor. Each will be trying to earn their way to the state tournament the following week. More golf post season information is posted at http://www.nw1a2bathletics.com/ . Use the golf tab to access the playoff information.
Boys and Girls Track – Our track teams will now head to the Tri-District tournament on Thursday, May 16 & Saturday, May 18 at Coupeville High School. Most of the events will be completed on Saturday, May 18. Competition gets started at 11:00 on Saturday. Here our athletes will be competing to move onto the state tournament the following week at Eastern Washington University. Only one athlete in each event will automatically advance. Additional entries may be earned if an athlete meets the state qualifying time or distance. To see more information about track post season events go to http://www.nw1a2bathletics.com/. Use the track tab to access post season information.
Fastpitch – Our Girls Fast pitch team completed their league season undefeated and will now begin postseason play Saturday, May 18 at Janacki Fields, Sedro Wooley. As Northwest 1A/2B league champions, the girls will enter the District tournament as the number one seed and will need to win two games to advance as the District 1 representative to the state tournament in Yakima beginning on May 24. The first game on Saturday will be at 1pm. The District bracket is posted at http://www.nw1a2bathletics.com/ . Use the softball tab to access the post season information.
2019 NW 2B League Baseball All League Team
First Team:
Nick Herko FH jr.
Gavin Mason FH jr.
Yadir Plaza FH sr.
Gavin Flaum FH jr.
Lucas Chevalier FH jr.
Dalton Newby Concrete sr.
David O'Neil Concrete sr.
Tyler Coffell Concrete sr.
Daniel Keyes Orcas Island
Second Team:
Trent McMillion Darrington sr.
Titus Solomon Darrington sr.
Lucas Reuswaat Darrington jr.
Aden Requa Darrington jr.
Jaden Jones Friday Harbor jr.
Ty Anderson Friday Harbor jr.
Kapono Anuenue Orcas Island sr.
Diego Lago Orcas Island 8th gr.
Peyton Sanchez Concrete jr.
Co MVP'S – Marshall Clark FH sr. & Shayne Luttrell Concrete sr.
Coach of the year – Rich Warin FH
Team Sportsmanship – Concrete HS
Northwest 2B All-League Softball Players
All-League 1st Team, 2018-19
Bristol Halverson, Friday Harbor
Ava Hoffman, Friday Harbor
Jayna Ott, Friday Harbor
Grace Pauls, Friday Harbor
Flora Lister, Orcas Island
Emma Rodgers, Orcas Island
Lindsey Simpson, Orcas Island
Madison Davis, Darrington
Mikah Dewberry, Darrington
Riley Banaszak, La Conner
All-League 2nd Team, 2018-19
Siri Lindstrom, Friday Harbor
Raylee Miniken, Friday Harbor
Sofia Garcia, Orcas Island
Alyssa Johns, Orcas Island
Astasia Monahan, Orcas Island
Molly Clark, Darrington
Alyvia Wright, Darrington
Aunya Carpenter, Concrete
Kylie Clark, Concrete
Rachel Drake, La Conner
Honorable Mention, 2018-19
Liz Cruz, Friday Harbor
Victoria Plunkett, Orcas Island
Alexis Korr, Darrington
Jordan Maltos, Darrington
Andrea Rodgers, Concrete
Maya Masonhalder, La Conner
Logan Lowrey, La Conner
Northwest 2B Softball Player of the Year, 2018-19
Thea Seitz, Friday Harbor
Northwest 2B Softball Team Coach of the Year, 2018-19
Co-coach Kirk Holt, Friday Harbor and Co-coach Kevin White, Orcas Island
Northwest 2B Softball Team Sportsmanship Award, 2018-19
Darrington High School