From the Mailbag
Posted May 17, 2019 at 5:43 am by Tim Dustrude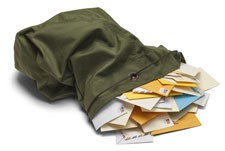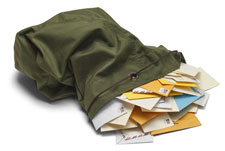 Dear Edi­tor,
Friends of the San Juans has been com­mit­ted to pro­tect­ing our envi­ron­ment since 1979. Through­out those forty years, Friends' ded­i­ca­tion to that mis­sion has nev­er wavered. This is why I sup­port the Friends and serve on the board.
A major issue still fac­ing the San Juans is the sev­en-fold increase in tanker traf­fic should the Trans-Moun­tain tar-sands pipeline expan­sion be approved. Dur­ing my naval career, I served as a con­ning offi­cer, nav­i­ga­tor, and oper­a­tions offi­cer on a large amphibi­ous assault ship. The rules of the road and safe nav­i­ga­tion were my respon­si­bil­i­ties. Those expe­ri­ences, along with vol­un­teer­ing with the Islands Oil Spill Asso­ci­a­tion, helped me more ful­ly under­stand the dan­gers of trans­port­ing dilut­ed bitu­men through our trans-bound­ary waters.
Much has hap­pened since Kinder Mor­gan pro­posed the pipeline expan­sion, includ­ing its recent pur­chase by the Cana­di­an gov­ern­ment. Friends pro­vid­ed com­ments to the Cana­di­an Nation­al Ener­gy Board, sup­port­ed First Nations and Native Amer­i­can Tribes in their right­ful oppo­si­tion, and worked to edu­cate coun­ty res­i­dents about the envi­ron­men­tal and eco­nom­ic con­se­quences of a bitu­men spill.
Staff and mem­bers have worked with the Puget Sound Har­bor Safe­ty Com­mit­tee, US Coast Guard, tribes, state and local gov­ern­ments devel­op­ing strate­gies for the safer move­ment of fos­sil fuels and chem­i­cals through Sal­ish Sea waters.
This par­tic­i­pa­tion in local, region­al and inter­na­tion­al issues of mar­itime safe­ty are just some of the rea­sons I per­son­al­ly sup­port and rec­om­mend the pub­lic help sus­tain the Friends work. Please join me in sup­port­ing the Friends impor­tant efforts to pro­tect our environment.
Sin­cere­ly,
San Olson
You can support the San Juan Update by doing business with our loyal advertisers, and by making a one-time contribution or a recurring donation.