Hailey's Hot Dog Wagon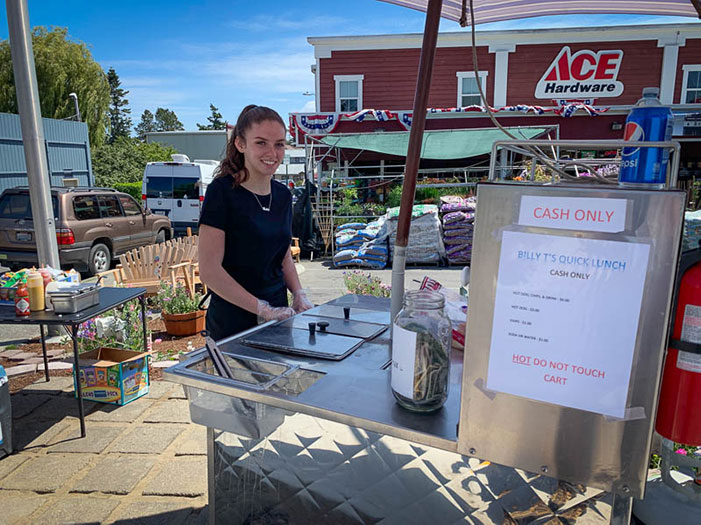 There's a new lunch spot for you in town. And it's quick. That's Hailey in the photo, all set up on her 2nd day of business Friday on the corner of Argyle and Nichols Streets (on the edge of the Ace Hardware parking lot).
The official name of her business establishment is "Billy T's Quick Lunch", the name her great-grandfather used with this very wagon when he used to sell hot dogs back east in New Hampshire.
She'll be there slinging hot dogs Thursdays through Mondays (closed Tues & Wed) from 11:00 to 4:00.