Improved Water Service Coming to Hillcrest Neighborhood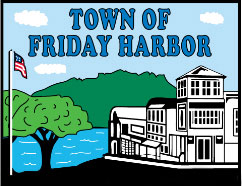 The Town of Friday Harbor is pleased to announce that it is nearing completion of a project to replace an existing pressure tank system with a new pump station in the Town's 327 water zone. The residents in the Hillcrest neighborhood and at the Peace Island Hospital should experience improved water pressure and less air in their water once the system is put in full operation.
Current plans call for the pump system to go on line by the second week of June. Between now and then there will be notification of a short service interruption to make final connections to the water mains. The Hillcrest neighborhood has had problems with inadequate domestic water pressure and air in the lines. "This project is very important to both businesses and residential units in the area and fulfills the promise we gave these people when we identified the problem" said Wayne Haefele, Friday Harbor Public Works Director and Town Engineer.
Residents can expect notice to be delivered to the door when the brief water shutdown occurs during the construction process. Any questions from the public can be addressed to Duncan Wilson, Town Administrator, at duncanw@fridayharbor.org.