Broadway comes to SJI for the SJCT Summer Festival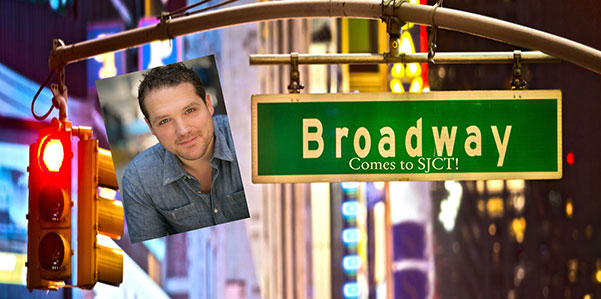 Ben Jeffrey will be joining San Juan Community Theatre from the New York production of Disney's The Lion King for two extraordinary events!
Ben has been playing the role of Pumbaa for nine years, and singing his heart out on Broadway and in tours across the country.
Story and Song: A Cabaret
Friday, July 19th, 7:30 pm at the Whittier Theatre
Tickets: Pay What You Can
Ben will be belting out his favorite hits from his time on Broadway, intertwined with anecdotes about life with performers when you're all doing the same show eight times a week.
Ben is a master storyteller, an incredible vocalist, a dedicated comedian, and you might see a San Juan Islander or two joining him for a duet or trio!
This performance is Pay What You Can and sure to be packed!
2019 Summer Fundraising Gala: Soiree Blanche
Sunday, July 21st 5:30 pm
Tickets: $150
Please join us for an evening of elegance and a sumptuous meal in a spectacular outdoor setting.
Ben Jeffrey from Broadway's The Lion King will treat us to a rare, intimate performance.
Sunday, July 21st, 5:30pm on Eagle Cove Drive
Tickets are limited!
Call 360 378-3210
Email donors@sjctheatre.org
or stop by the Box Office at 100 Second Street
Tuesday-Friday 1-4, Saturday 11-2
And here's a video from Ben himself.