Island Senior: A New Book Club at the Mullis Center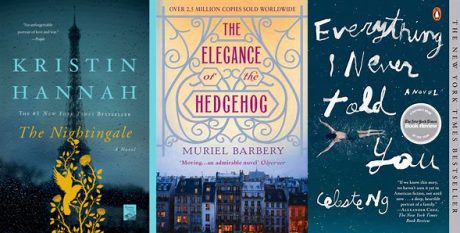 Island Senior is a regular column on the San Juan Update written by Peggy Sue McRae…
A new book club is starting up at the Mullis Center. If you would like to be there for the launch of the new club, the first meeting will be held in the Mullis Center library on Monday, July 29 from 1:00 to 3:00 pm.
There are plenty of good reasons to join a book club. First of all it gives you a good reason to sit down and read a good book. In our busy world filled with all kinds of enticing media clamoring for our attention it can be helpful to know that you will be able to enjoy discussing a book with other readers. The next good reason to join a book club is getting together with other readers. Reading the same book lets you explore the world you created in your mind through reading with others who have traveled the same mental landscape. Plus, a book club will introduce you to good books you may otherwise not have noticed.
Reading is good exercise for your brain. Stanford University researchers have found that pleasure reading increases blood flow to different areas of the brain and it is not just your brain that benefits. Researchers in the UK have found that by engaging in social groups we can retain a higher quality and longer life.
The initial book chosen for the book club, The Nightingale, by Kristen Hannah looks to be an excellent choice. Named Best Book of the Year for 2015 by Amazon, iTunes, and the Wall Street Journal, the story takes place in Nazi occupied France of 1939. The story is told through the characters, two sisters, Vianne and Isabelle, their challenges and their choices and the French Resistance.
The club starts this month but feel free to join in at any time. In September the discussion will be on the book, The Elegance of the Hedgehog by Muriel Barbery. In October it will be on, Everything I Never Told You by Celeste Ng. Just read the book ahead of time and join the corresponding meeting. Check the Mullis Center Facebook page or call the center at 360.378.2677 for specifics on future dates. Happy reading!