Island Senior: A New Book Club at the Mullis Center
Posted July 2, 2019 at 5:48 am by Peggy Sue McRae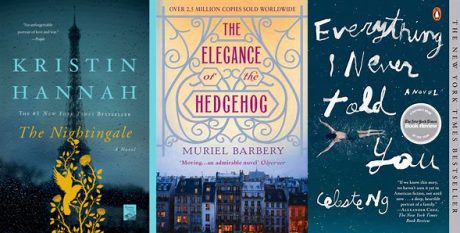 Island Senior is a reg­u­lar col­umn on the San Juan Update writ­ten by Peg­gy Sue McRae…
A new book club is start­ing up at the Mullis Cen­ter. If you would like to be there for the launch of the new club, the first meet­ing will be held in the Mullis Cen­ter library on Mon­day, July 29 from 1:00 to 3:00 pm.
There are plen­ty of good rea­sons to join a book club. First of all it gives you a good rea­son to sit down and read a good book. In our busy world filled with all kinds of entic­ing media clam­or­ing for our atten­tion it can be help­ful to know that you will be able to enjoy dis­cussing a book with oth­er read­ers. The next good rea­son to join a book club is get­ting togeth­er with oth­er read­ers. Read­ing the same book lets you explore the world you cre­at­ed in your mind through read­ing with oth­ers who have trav­eled the same men­tal land­scape. Plus, a book club will intro­duce you to good books you may oth­er­wise not have noticed.
Read­ing is good exer­cise for your brain. Stan­ford Uni­ver­si­ty researchers have found that plea­sure read­ing increas­es blood flow to dif­fer­ent areas of the brain and it is not just your brain that ben­e­fits. Researchers in the UK have found that by engag­ing in social groups we can retain a high­er qual­i­ty and longer life.
The ini­tial book cho­sen for the book club, The Nightin­gale, by Kris­ten Han­nah looks to be an excel­lent choice. Named Best Book of the Year for 2015 by Ama­zon, iTunes, and the Wall Street Jour­nal, the sto­ry takes place in Nazi occu­pied France of 1939. The sto­ry is told through the char­ac­ters, two sis­ters, Vianne and Isabelle, their chal­lenges and their choic­es and the French Resistance.
The club starts this month but feel free to join in at any time. In Sep­tem­ber the dis­cus­sion will be on the book, The Ele­gance of the Hedge­hog by Muriel Bar­bery. In Octo­ber it will be on, Every­thing I Nev­er Told You by Celeste Ng. Just read the book ahead of time and join the cor­re­spond­ing meet­ing. Check the Mullis Cen­ter Face­book page or call the cen­ter at 360.378.2677 for specifics on future dates. Hap­py reading!
You can support the San Juan Update by doing business with our loyal advertisers, and by making a one-time contribution or a recurring donation.