Pick of the Litter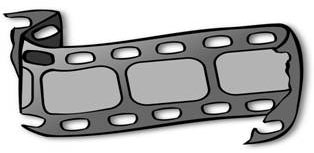 SJCT's Summer Film Series continues this Tuesday with this Dogumentary…
Pick of the Litter
Not Rated (but OK for everyone)
"Dogumentary" 81 minutes
Pick of the Litter follows a litter of puppies from the moment they're born and begin their quest to become guide dogs for the blind. Cameras follow these pups through an intense two-year odyssey as they train to become dogs whose ultimate responsibility is to protect their blind partners from harm.
Along the way, these remarkable animals rely on a community of dedicated individuals who train them to do amazing, life-changing things in the service of their human. The stakes are high and not every dog can make the cut. Only the best of the best. The pick of the litter.
This family friendly film is recommended for dog lovers of all ages as well as those interested in how guide dogs are trained. After all, who doesn't like adorable puppies and kind hearted people? Teenagers and younger children will love this story.
Please remember that no admission will be charged again this year but we do ask that you consider making a donation to the Theatre in appreciation for sponsoring these films. Also note that $2 bottomless popcorn will be available, this year with a variety of exciting new toppings.