Summer Film Series
Posted July 8, 2019 at 7:12 am by Tim Dustrude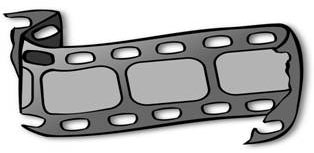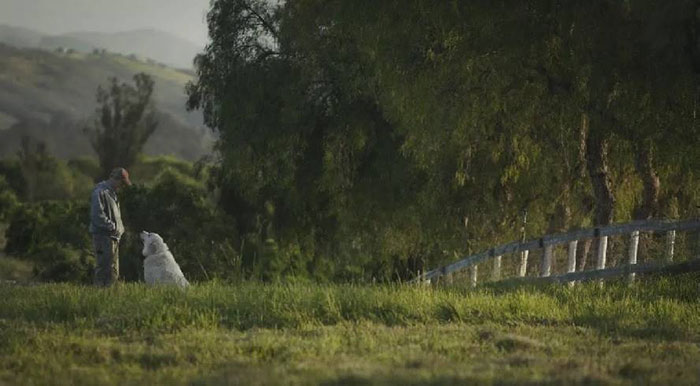 John and Mol­ly are a young mar­ried cou­ple who want to live a mean­ing­ful life. He is a wildlife pho­tog­ra­ph­er (and also the direc­tor of this film) and she is a chef and food blog­ger. When they are evict­ed from their apart­ment (their res­cue dog won't stop bark­ing), they decide to turn a hazy dream of work­ing a farm into imme­di­ate action.
The Biggest Lit­tle Farm
Tues­day, July 9th at 7:30 pm
Doc­u­men­tary — Rat­ed PG — 91 minutes
They find investors — many of them friends and fam­i­ly — and buy an aban­doned farm about 40 miles north of Los Ange­les. The place is vir­tu­al­ly dead, but for the weeds. The top­soil is unsuit­ed for grow­ing crops, thanks to pre­vi­ous own­ers' mono farm­ing, a wide­ly accept­ed agri­cul­tur­al method of plant­i­ng the same crop each year that can lead to high­er yields but even­tu­al­ly strips the soil of its nutrients.
As new­bies, they need guid­ance and are led to a farm whis­per­er, Alan York, whose hir­ing proves to be their most impor­tant deci­sion. His vision, which will take years of hard, com­plex work to imple­ment, is to cre­ate an inter­nal ecosys­tem. It will be painstak­ing at first but will (Alan says) become easy to run, "like surfing."
The Chesters blow through their first-year bud­get in six months. Among their first pur­chas­es are a preg­nant pig, Emma, some cat­tle and goats. They begin pro­duc­ing manure cru­cial to reload­ing the soil with nutri­ents. Chick­ens pro­duc­ing organ­ic eggs are some of their first best-sell­ers. But prob­lems abound. Snails and gophers threat­en their fruit yields; coy­otes ter­ror­ize the chick­ens, killing many. Peri­ods of drought prove for­mi­da­ble chal­lenges. Solu­tions become "eure­ka" moments.
As John and Mol­ly learn, we learn. Ben­e­fit­ing from excep­tion­al wildlife pho­tog­ra­phy and cin­e­matog­ra­phy, "The Biggest Lit­tle Farm" is a lay­ered and rich expe­ri­ence, full of life and renew­al — and death. "Our farm is ener­gized by the imper­ma­nence of life," John realizes.
A must see for any­one who gar­dens or fan­ta­sizes about grow­ing their own food. Once of the best doc­u­men­taries of the year.
Please con­sid­er mak­ing a dona­tion to the The­atre in appre­ci­a­tion for spon­sor­ing these films. Also note that $2 bot­tom­less pop­corn will be avail­able with a vari­ety of excit­ing new toppings.
You can support the San Juan Update by doing business with our loyal advertisers, and by making a one-time contribution or a recurring donation.