2019 Councours d'Elegance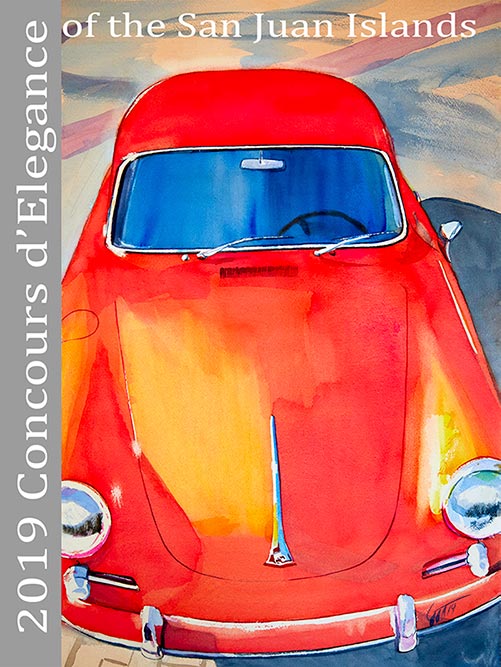 The Rotary Club of San Juan Island and the Sports Car Club of the San Juan Islands invite you to their 13th annual Concours d'Elegance car show at the San Juan Vineyards on Saturday, August 24, 2019 from 11 AM to 3 PM welcoming custom and classic vehicles.
This year's event poster is a stunning watercolor by regional artist, Gary Matthews. Beneficiaries for 2019 are Family Resource Center, Family Umbrella Group, Hospice of San Juan, and Rotary International's PolioPlus project.
Registration and further information is available at sanjuanconcours.org.