"Food Preserver" Awarded to Heidi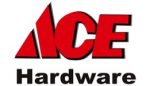 Heidi Mathisen is the winner of the ACE Food Preserver Award in the Food Preservation Department at the San Juan County Fair.
Ace Hardware donated a Food Saver Vacuum Sealer as a special award to the Food Preservation Department as the grand prize in the Food Preservation Department
This special award goes to the exhibitor who accumulates the most points in Food Preservation using the following scale:
3 points for each blue ribbon
2 points for each red ribbon
1 point for each white ribbon
Rules:
Entries must include at least 3 different classes of products in the Food Preservation Department. Heidi was awarded 10 Blue Ribbons in 3 categories of Food Preservation and a Best of Class Award for her Sunset Jam.
If you are interested in learning more about Food Preservation, there will be a class for beginners coming up. Watch for an announcement here soon.