Island Rec – New Recreation Specialist on Board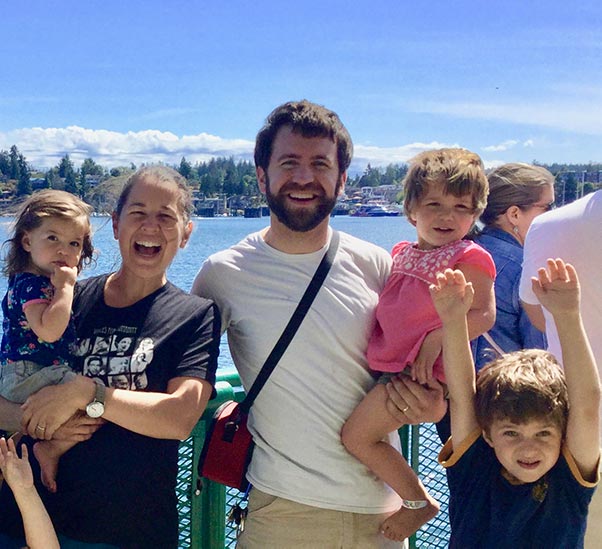 Island Rec is pleased to welcome John Fyrqvist as their new Recreation Specialist. John will primarily be organizing youth, teen, and family programs and events.
After growing up on San Juan Island, John spent a decade in the Midwest where he graduated from the University of Notre Dame. He is thrilled to be returning to the island after teaching middle school in South Bend, IN for the past three years. John has always loved the natural beauty of the islands and spent much of his childhood exploring as many of them, big and small, as he could get to by ferry, motorboat, or kayak.
When he turned 18, this passion became a summer job guiding sea kayak expeditions with Crystal Seas Kayaking, which he did all throughout college.
In his free time, John enjoys inventing new beach games with his kids, climbing Mt. Young, playing music with his wife, and tidepooling. He is excited to work for Island Rec after taking part in many of its programs growing up and is looking forward to serving the island community.
Check out all of Island Rec's events at www.islandrec.org, stop by Island Rec at 580 Guard Street Monday through Friday 11am-5pm, or call (360) 378-4953.