More Traffic Disruptions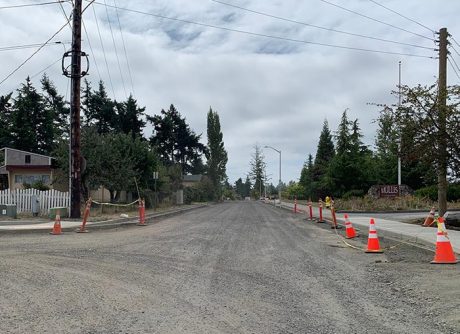 Nash, Caines and Price Street Improvement Project Traffic Disruption While Preparing Road Base
Monday, August 19 through Friday, August 23th
Traffic will continue to be disrupted this Monday, August 19th through Friday, August 23rd from 7 a.m. to 5 p.m. while Contractors prepare the cement treated sub-base for the roadway at the Caines and Nash Street Intersection, Nash Street and Price Street.
Preparation for the cement treated base is anticipated between August 19th-23rd.
Current tasks include: Grading the roadbed to its desired elevation. Pouring the cement treated base for new asphalt.
Flaggers will be stationed to direct vehicles and pedestrians for local access. No parking will be permitted and local access will be compromised on the date that cement is poured to allow the roadbed an opportunity to cure.
Drivers and pedestrians are urged to exercise patience and safety. Alternative driving routes to the SJC Fairgrounds are recommended for fairgoers. Be advised that access to the Mullis Community Senior Center will be disrupted when necessary.
Information and updates on the project will be posted online as often as possible. Questions for daily operations can be directed to the on-site Project Manager, Christopher Hallock, Mike Carlson Enterprises or Town of Friday Harbor at (360) 378-2810.