San Juan Bistro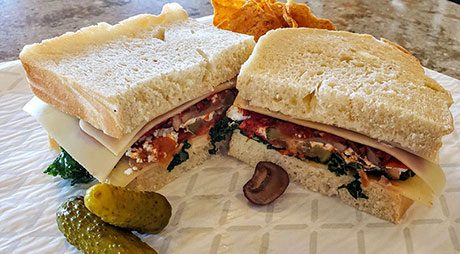 Here's a note to you from San Juan Bistro…
Dear Friday Harbor Friends, it's summer, you're busy, and you need lunch!
On weekends, for the rest of the season, we will be serving our San Juan Express menu with Deli style seating.
On Saturdays and Sundays, order at the counter, take a number and have a seat on the patio, or take out for a picnic!

"Love Your Lunch!" with deli style seating, Saturdays & Sundays, 11 to 3.
"Love Your Lunch!" with table service Tuesdays through Fridays, 11 to 3.
Click here for menu.
Look forward to seeing you!
Thanks,
Richard, Sherri and Chef Bill
(We are closed Mondays.)